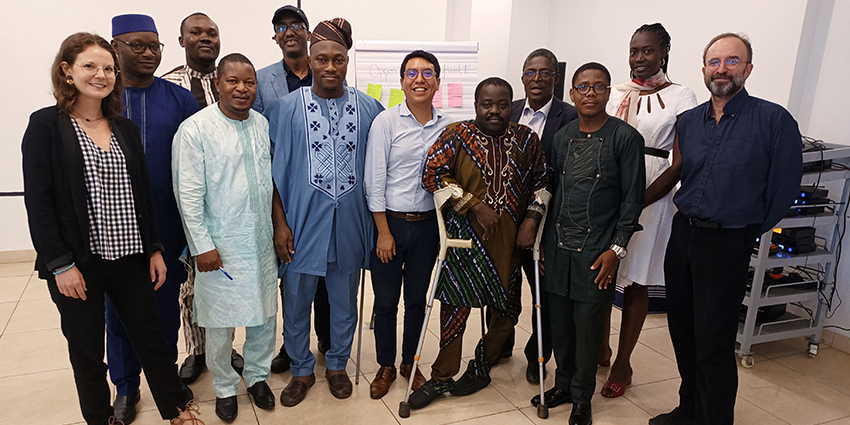 Small enterprises and smallholder farmers are particularly vulnerable to risks, including climate change and the COVID pandemic, as well as exposure to theft, fire and other threats. Financial institutions serving this market segment have historically focused on financing the operations and growth of these businesses. Now is the time, however, to rebalance the focus so that they give equal attention to the protective role of financial services.
The transition from productive to protective financial services is particularly relevant for financial service providers (FSPs) that mobilise savings as they can offer a bundle of services, including savings, emergency loans, and insurance. The distribution of inclusive insurance products by FSPs makes is possible because they are well embedded within communities and have established trustful relationships with their clients. Plus, introducing insurance into their product portfolio mix also reduces the FSP's exposure to risks: insured clients are less vulnerable and therefore more likely to repay their loans even in the case of an adverse event.
The challenges, however, are numerous. Offering insurance to their clients requires new skills, such as understanding the clients' risks, negotiating and managing partnerships with insurers, and putting in place new commercial strategies. Besides, FSPs are often underinsured, not having sufficient protection for their own assets and staff.
In 2017, the Grameen Crédit Agricole Foundation and the International Labour Organisation (ILO) conducted a survey with Foundation's partners regarding their involvement in inclusive insurance. Out of the 36 FSPs that answered to this survey, 69% were already offering some kind of insurance. However, at that time, most of them provided only basic and compulsory products, like credit-life insurance, which offer limited benefits for the clients. Still, 75% of the respondents were interested to introduce inclusive insurance or expand their current offering. For this to happen, however, FSPs pointed out some of their needs, such as access to funding, technical assistance and training.
It is within this context that the Grameen Crédit Agricole Foundation organised a first training session with its partners in September 2022 in Benin. With 9 participants from 5 countries, this first two-day training focused on the value of insurance, strengthening the product portfolio, strengthening the organisational structure of MFIs, improving operational processes and ways to improve the impact in the organisation of the institutions. The main objective of the training was to enable partner institutions to acquire the tools to design a global strategy to bring changes to the existing microinsurance offer and to be able to identify ways to increase its efficiency while improving its value and contribution to the MFI's business strategy.
Overall, the beneficiary institutions appreciated the training and its content and considered it relevant and suited to their needs. This training will also be followed by support actions, including monitoring the West African market in terms of the agricultural insurance offer, sharing good practices with occasional field visits or the revision of protocols or agreements concerning borrower death products.
More information on our technical assistance offer by clicking here.
______________________________________________
Source of presentaion of the project: ILO