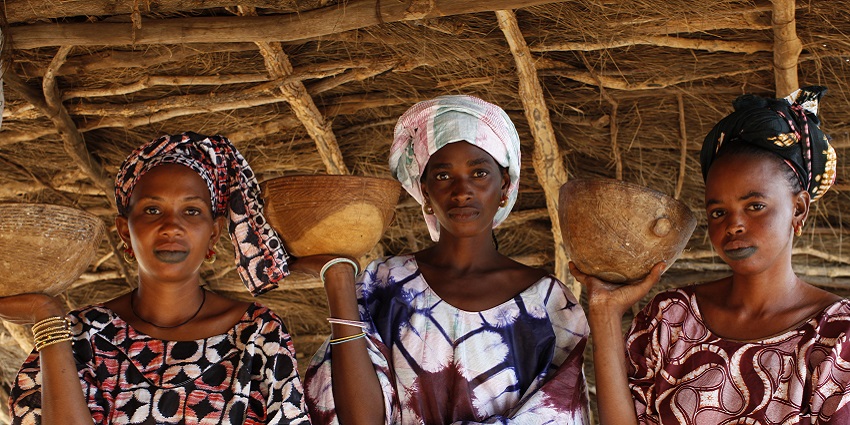 This summer, follow on Instagram the Group's employees who have committed themselves to the "Solidarity Banker" missions.
Solidarity Banker is a skills volunteering programme open to all Crédit Agricole Group employees for organisations funded by the Grameen Crédit Agricole Foundation. Created in 2008, the Foundation supports over 75 microfinance institutions and social enterprises in some 30 countries.
Since the launch of the programme in June 2018, 12 missions have been proposed. This is a great success and it demonstrates the commitment of employees and the Group to support projects with a social impact.
This summer, we will follow three solidarity bankers throughout their missions: a first "digital" mission to support a Senegalese social enterprise, a "business plan" mission to support a Haitian social enterprise and a "Prevention of money laundering and terrorist financing (AML/CFT)" mission to support a microfinance institution in Morocco.
A Solidarity Banker from Crédit Agricole CIB in Senegal
From Sunday 30 June, follow Haoly Basse, who, with the support of Crédit Agricole CIB, is heading to Senegal to support KOSSAM, a social enterprise that works with nearly 450 local farmers and aims to develop a sustainable dairy sector in the North of the country. Haoly will support Kossam in the deployment of a digital application that will improve collection conditions and KOSSAM's knowledge of breeder-suppliers.
A great story to add: KOSSAM is now managed by Jonathan Michaud, an agricultural engineer from Crédit Agricole Franche Comté who, after a mission as a Solidarity Banker for La Laiterie du Berger, was seconded for 2 years to support the development of the project.
A Solidarity Banker from Crédit Agricole SA in Morocco
On July 13th, Sarah Belbachir, a Solidarity Banker from Crédit Agricole SA went to Morocco to support the Al Karam Foundation, a partner microfinance institutionof the Grameen Crédit Agricole Foundation. The mission, which is done in cooperation with Crédit du Maroc, which organized a training session in skills sponsorship, and Crédit Agricole SA, aims at improving the Alkarama Foundation's anti-money laundering and anti-terrorist financing systems (AML-FT). The institution currently supports more than 26,200 clients in Morocco.
Visit the Group's Instagram account @groupecreditagricolecareers !
For further information, visit //gca-foundation.org/solidarity-banker
Contact Carolina Herrera