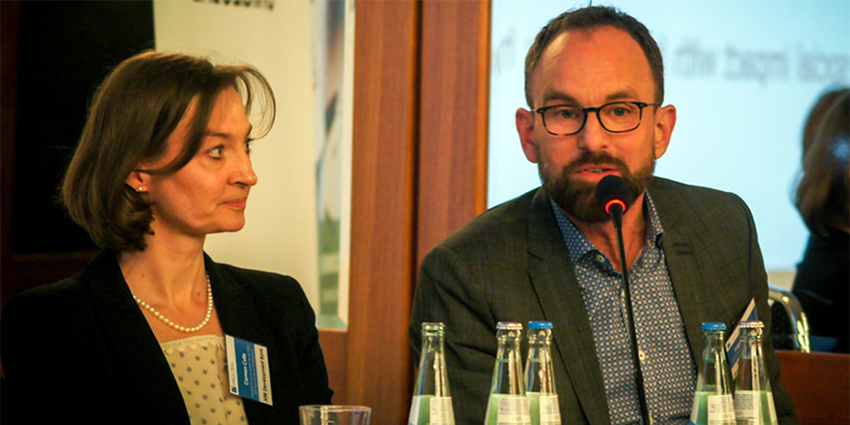 At the UNIGLOBAL 14th Annual Microcredit Forum in Munich on March 15 and 16 Jurgen Hammer, Chief risk and social performance officer, shared a panel on: " Microfinance as Impact Investment – creating value and protecting the client." The panel included representatives from Incofin, BIO and KfW.
Jurgen Hammer presented a quick overview on the path of Social Performance Management in Inclusive Finance, the development and implantation of the Universal Standards and the SPI4 evaluation tool. He encouraged the sector to adhere to best practices on responsible inclusive finance, measure performance towards these standards and actively manage improvements. His presentation closed with an example of practical implementation by the Grameen Crédit Agricole Foundation who, for the second consecutive year, registered in 2017 an annual social performance evaluation of its portfolio partners and benchmarked to the relevant peer groups for an in-depth qualitative analysis.
___________________________________________________________
Created in 2008, under the joint impetus of the directors of Crédit Agricole S.A. and Professor Yunus, winner of the 2006 Nobel Peace Prize and founder of the Grameen Bank, the Grameen Crédit Agricole SA Foundation is a multi-business operator that contributes to the fight against poverty through financial inclusion and entrepreneurship with a social impact. As an investor, lender, technical assistance coordinator and fund advisor, the Foundation supports microfinance institutions and social enterprises in nearly 40 countries.