By Violette Cubier, Grameen Crédit Agricole Foundation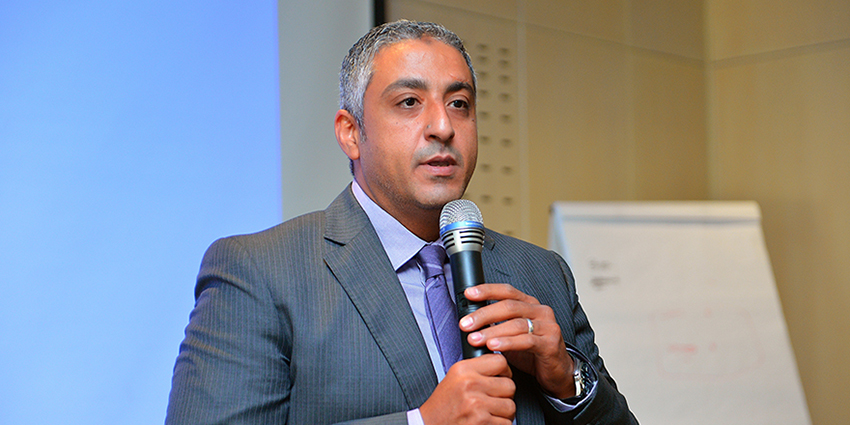 Interview to Walie Lotfy, Head of Proximity Banking at Crédit Agricole Egypt. Egypte.
Could you present the partnership between CAE and the GCA Foundation?
The project of partnership between Crédit Agricole Egypt and the Grameen Credit Agricole Foundation started more than 3 years ago. However, due to regulatory challenges, we were not able to conclude this partnership. Since, both entities believed in the potential of the market, we restarted our project in 2017 with a completely new and better-structured scheme of cooperation that also satisfies all the Group and regulatory requirements, especially the compliance related aspects.
Thus, we have fruitfully joined forces to structure a lending scheme to well-known microfinance institutions (MFI). The 1st transaction for EGP 58 million (approximately EUR 2.8 million) took place with one of Egypt's top MFI, the Dakahlya Businessmen Association for Community Development (DBACD).
With this first successful transaction, CA Egypt will join the league of banks offering microfinance in the country and will expand its scope of services, in line with the Bank's strategy for sustainable growth by reaching new potential sectors.
How could the banking sector contribute to the development of microfinance in Egypt?
The banking sector in Egypt has historically refrained from getting involved in microfinance business due to the complexity of the sector. That is why State-owned banks have historically dominated this market. However, recently the Central Bank of Egypt has put in place incentive mechanisms for banks to support the development of microfinance in the country. In addition, all the banks have realized the underlying potential of the microfinance market, not only because of its assets' quality but also because of the high profitability levels. Most of the banks are now competing to lend to microfinance institutions.
According to you, what is the added value of working with the Foundation and what are the perspectives and future prospects?
This partnership fulfills the Groups' strategy to enhance synergies between its different entities. It brings mutual benefits for both GCA Foundation and CA Egypt. For GCA Foundation, it will open new markets for its expansion. For CA Egypt, having the Foundation's knowledge and expertise backing up is a great support. It should definitely help in expanding our scope of services and penetrate the Egypt microfinance market with lower associated risk. It will also give CA Egypt an edge over the competition who might lack this kind of expertise.
The partnership also gives the Bank additional visibility and better positioning on the map of microfinance in Egypt, GCA Foundation being recognized as one of the key players in the field.
For future prospects, I believe that this cooperation has strong potentials. We have learned several lessons from this pilot transaction and both entities will continue optimizing the process to develop a more competitive scheme, reaching high potential to scale up our impact, while keeping risk under control.