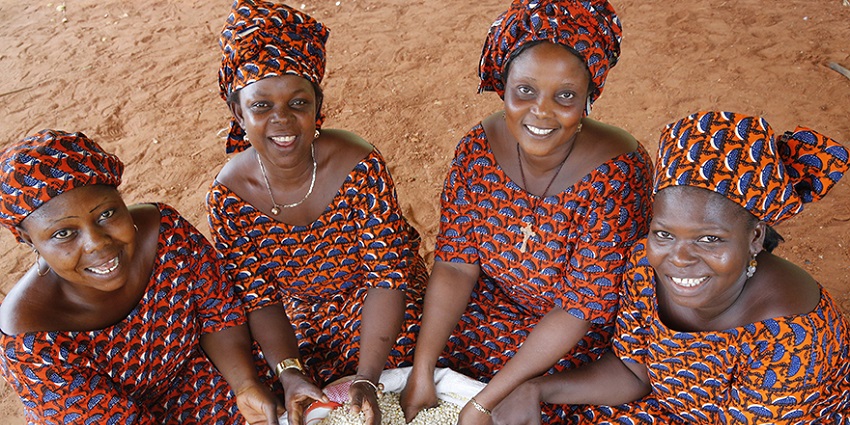 Launched in 2013 by the Grameen Crédit Agricole Foundation and the Agence Française de Développement (AFD) [French Development Agency], the "Take-off Facility for agricultural and rural microfinance in Africa" (African Facility) aims to support microfinance institutions in sub-Saharan Africa. After a successful first phase (2013-2016), with 16 funded partners and € 6 million in disbursed loans, the second phase of the program will support 25 rural microfinance institutions.
With the coordination of the Foundation, AFD financing for Phase II is structured around 3 elements: a loan of € 6 million for the credit activity; a € 2.2 million grant for technical assistance; and an ARIZ portfolio guarantee to cover 50% of the credits granted.
The results of Phase II
Phase II of the program already has 22 microfinance institutions supported (including 10 new ones), which at the end of June 2019 represent more than 400,000 active borrowers, 70% of whom are women and 66% live in rural areas.
In terms of technical assistance, beyond the tasks related to the reinforcement of financial management and risks, new themes are integrated into the program, such as social performance management, microinsurance, digitalization and green microfinance. In addition, 79 technical assistance missions were launched. Furthermore, the 29 microfinance institutions' Managers and Directors received a scholarship to participate in the Boulder training in Turin in 2017 and 2019.
Finally, all institutions confirmed their participation in the Facility Partners' Forum organized in October 2019 in parallel with the African Microfinance Week in Ouagadougou. This will be an opportunity to make a point of step of the impact of the program and strengthen the links between the partners supported.