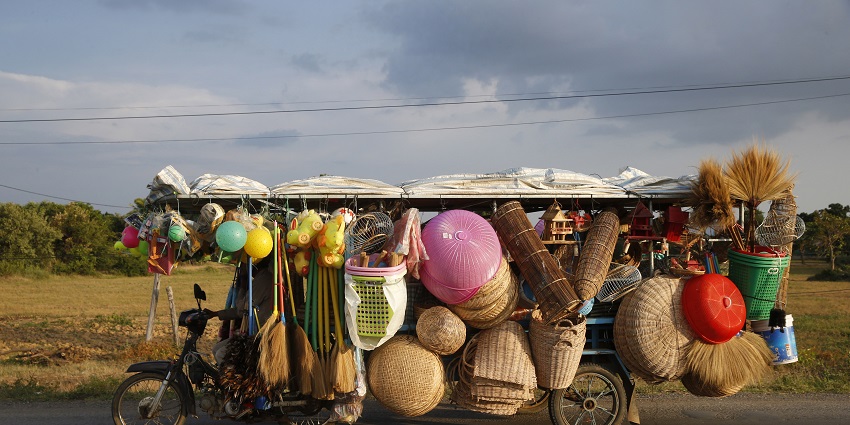 Truelift has recognized the pro-poor performance of AMK Microfinance Institution Plc., partner of the Grameen Crédit Agricole Foundation in Cambodia, at the Leader Milestone. This brings to 33 the number of financial service providers recognised along the Truelift Pro-Poor Pathway and to seven the number recognised at the Leader Milestone, the most advanced of the four Milestones. What unites all the recognised institutions is their commitment to serving the needs of people living in poverty. Their degree of adherence to the three Pro-Poor Principles shows how far they have progressed along the pathway toward fully pro-poor management of their institutions.
AMK started as a program of Concern Worldwide in the 1990s and became a full microfinance institution in 2004. The institution provides group (village bank) and individual loans, deposit services, money transfers, health micro-insurance, payment and payroll services, foreign exchange, and international remittance services, employing over 2,700 staff serving in 150 offices and working with more than 3,700 independent agents nationwide. The total number of clients exceeds 840,000 with a loan portfolio of over US$ 247 million and deposits of more than US$ 146 million. AMK is therefore one of the leading microfinance institutions in Cambodia.
For more than 15 years, AMK has continuously developed and grown by focusing on the development of its financial products and services and investing in new technologies in order to meet customer demand. At the same time, AMK has remained true to its social objectives, especially poverty alleviation, as demonstrated by the results of the Truelift assessment conducted in November 2018 by M-CRIL. Through delivery of appropriate and viable microfinance services over the past 15 years, AMK has helped clients and their families, especially those living in remote areas, achieve significant positive changes.