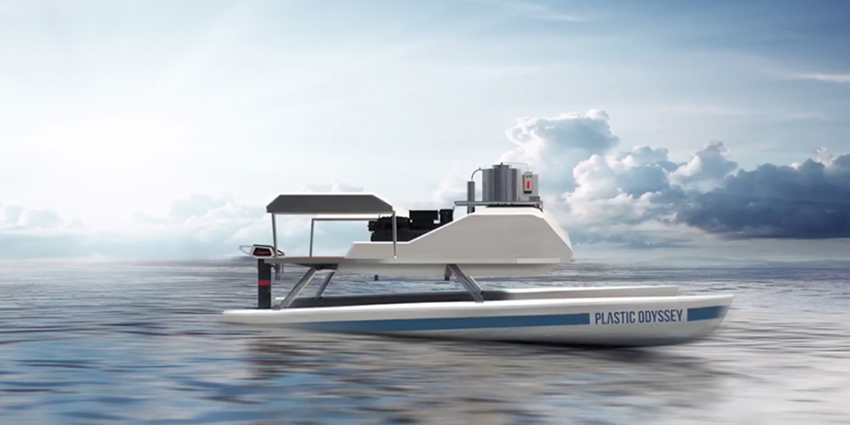 What is this project about?
The Plastic Odyssey project is based on the following goal: to collect plastic waste on the coasts before it pollutes the oceans, and transform it into fuel, thanks to an innovative process adapting pyrolysis technology for use by shipping. Once this has been achieved, Plastic Odyssey could provide this technology to the local populations in emerging countries, with an impact on the environment and also on job creation.
Who's involved?
Crédit Agricole S.A., five Regional Banks* and CAMCA Mutuelle are sponsors, for a total of €115,000, with support from the Grameen Crédit Agricole Foundation.
What are the next steps?
The prototype, Ulysse, will be launched at Concarneau on 15 June, and will be on display for six months. This is a miniature copy of the ship that will put to sea in 2020. The second step will include building the ship, followed by a three-year voyage stopping at 30 ports of call in South America, Africa and Asia.
* Aquitaine, Finistère, Normandie, Normandie-Seine, Provence Côte d'Azur