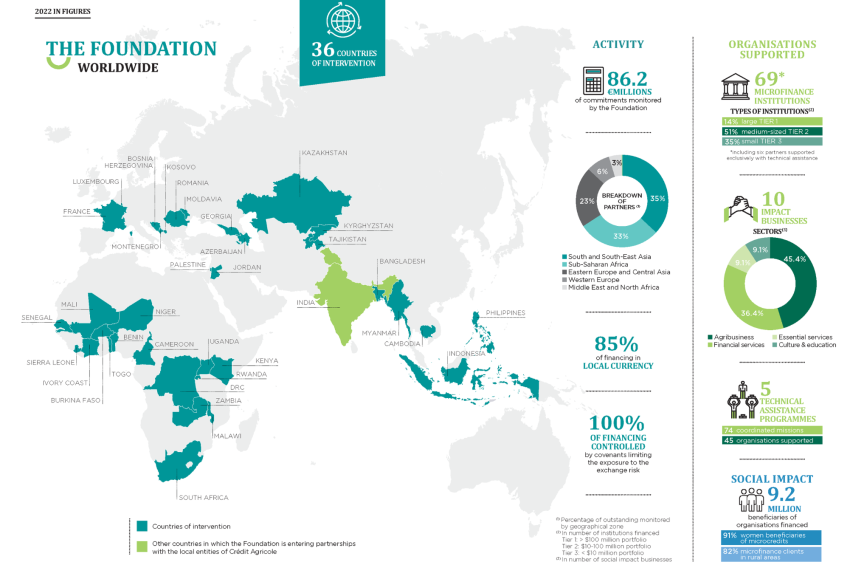 The latest edition of the Foundation's integrated report has just been published, and you can now discover the highlights of the year in words and pictures:
On December 31, 2022, the Foundation managed €86.2 million in assets for 69 microfinance institutions and 10 social enterprises in 36 countries. Women's entrepreneurship and the development of rural economies remain at the heart of its action: 91% of the 9.2 million beneficiaries are women, and 82% live in rural areas.
Faced with an international context marked by geopolitical and economic instability and climate disruption in the countries where it operates, the Foundation has continued in 2022 with conviction its action to strengthen the financial inclusion of women and the sustainable economic development of rural areas.