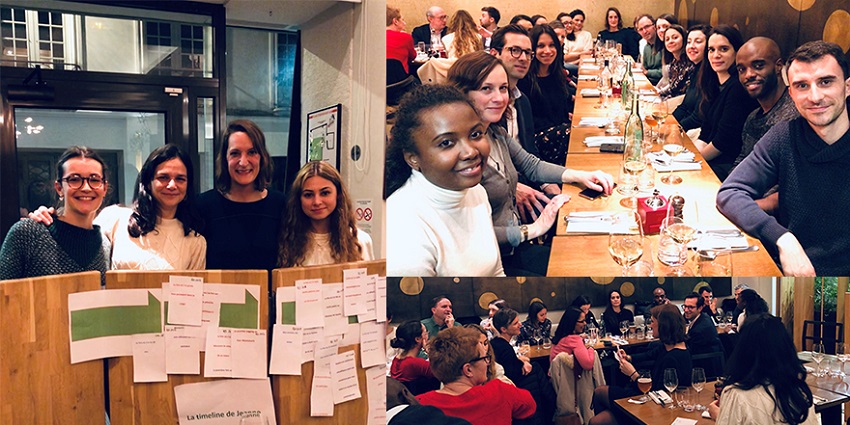 As part of the Grameen Crédit Agricole Foundation team seminar held from January 13 to 17, the teams had the opportunity to discuss the different axes of the 2019-2022 strategic plan and the levers for action to optimise the Foundation's action with microfinance institutions and companies with social impact that it supports.
More efficiency for more impact
During the week, the Foundation's staff put into practice the reflections carried out during the previous team seminar held in 2019 around the 3 of the Medium-Term Plan axes: consolidating the expertise and the offer of the Foundation in the microfinance field, strengthen the resilience of rural economies and promote social impact in the financial sector.
Several meetings were organised to present the 2020 prospects and the action plan to improve the effectiveness of the Foundation and its impact. More specifically, a thematic workshop highlighted three key challenges for the years to come: impact digital finance and the positioning of the Foundation in this field, environmental performance and measurement of the impact of the Foundation on funded organisations and final beneficiaries.
A workshop was also organised in the presence of representatives of Plastic Odyssey, a social enterprise supported by the Crédit Agricole group, whose crew will travel the seas for three years to fight plastic pollution of the oceans. The Foundation will also partner with Plastic Odyssey in order to support them on their project to develop small units for reprocessing plastic waste in Africa.
A treasure hunt at the Arts et Métiers Museum was the team building activity of the week, with the participation of Crédit Agricole SA CSR team. Rich and stimulating exchanges that will contribute to the achievement of the objectives of the Strategic Plan, alongside Crédit Agricole Group entities, technical and financial partners and supported organisations.