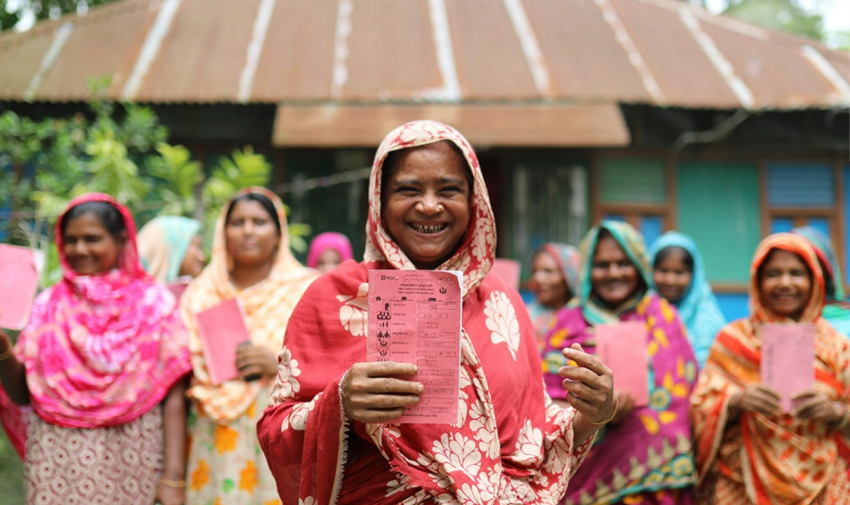 The Grameen Credit Agricole Foundation participated as a Founding Partner in the first 60-Decibels microfinance index. The list of the best performing institutions in 2022 was recently unveiled. Five of the Foundation's partners are included in this ranking:
Top 10 best performing MFIs:
ACEP Burkina Faso
Advans Côte d'Ivoire
LAPO Sierra Leone
Top 3 best performing MFIs in Africa:
LAPO Sierra Leone
ECLOF Kenya
Top 3 best performing MFIs in Asia:
Annapurna
Of the 72 institutions surveyed in 41 different countries, these MFIs scored highest in all categories of the index: Access, Business Impact, Household Impact, Client Protection and Resilience. The Foundation applauds this performance and congratulates ACEP Burkina Faso, Advans Côte d'Ivoire, Lapo, Eclof Kenya and Annapurna for being identified as the most influential MFIs. This is a great recognition for all the stakeholders who have contributed to the growth of social impact and fostered a more human client relationship.
Alongside its partners, the Foundation's financing, which is mainly granted to small institutions located in rural areas and reinforced by our technical assistance mechanisms, makes it possible to strengthen support for local economies.
18,000 clients of 72 microfinance institutions in 42 countries were surveyed to measure the results of microfinance.
Read the full ranking on the 60-Decibels website.