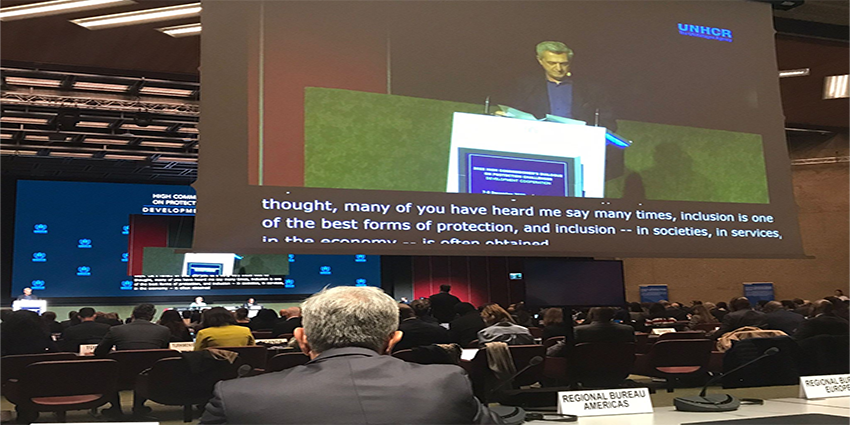 On December 7, Violette Cubier, in charge of technical assistance at the Grameen Credit Agricole Foundation, participated in the plenary session of the UNHCR's "High Commissioner's Dialogue on the Protection Challenges of 2022" event in Geneva. This was an opportunity to discuss the role of development cooperation in advancing protection, inclusion and solutions for refugees and stateless persons as well as for host communities.
Participants were able to discuss how to improve development cooperation in contexts of displacement and launch concrete, tangible, multi-stakeholder initiatives to address the challenges identified.
For the Grameen Credit Agricole Foundation, this event was an opportunity to present and promote its financial inclusion programme for refugees and host communities in Uganda, in cooperation with UNHCR and the Swedish International Development Cooperation Agency (SIDA). The programme aims to promote access to credit, savings and other financial and non-financial services for refugees and their host communities.
The programme has been hailed as an "exemplary initiative for the sustainable economic inclusion of refugees".
For more information on the programme, click here.