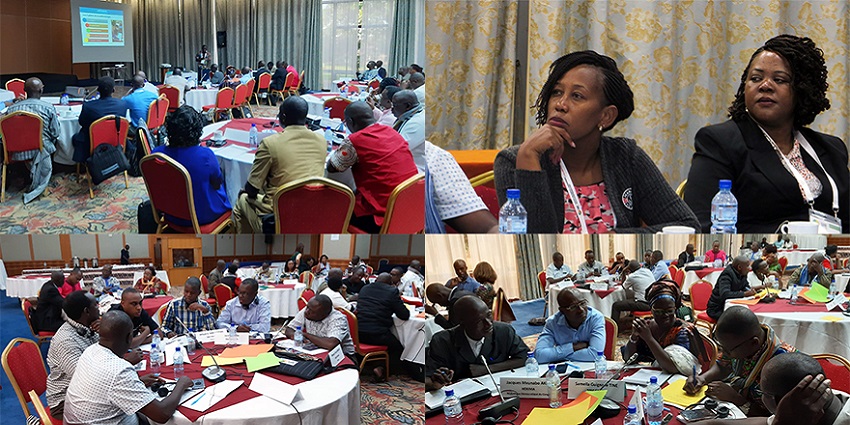 From 20 to 25 October, the Grameen Crédit Agricole Foundation brought together in Ouagadougou (Burkina Faso), 22 African microfinance institutions (MFIs), partners supported within the framework of the African Facility, a scheme set up in 2013 by the Grameen Credit Agricole Foundation and the French Development Agency (AFD) to support a larger number of rural MFIs in sub-Saharan Africa.
On October 20th, the 42 representatives of the partner institutions met with the Foundation's teams in order to assess the African Facility over the past year, welcome the new beneficiaries of the programme and share the best practices of the different institutions that attended, before meeting with representatives of AFD and Proparco present in Ouagadougou.
Participation in the African Microfinance Week
The African Facility partners also had the opportunity to participate in ADA's African Microfinance Week (SAM 2019) from October 21st to 25th. Open to all microfinance practitioners, SAM is a common African platform for reflection and exchange among all stakeholders in the sector to accelerate in a sustainable manner both financial inclusion and economic growth of the continent.
This event aims to facilitate exchanges between microfinance professionals and foster synergies at regional and international level. With this in mind, the Foundation organized a training course on Adaptation of MFIs to climate change that brought together more than fifty professionals, mainly from Africa, concerned by the fact that the variations and the difficulty in predicting the climate put at risk the livelihoods of microfinance borrowers, and thereby threaten the future ability of MFIs to operate in rural areas.
Represented by Philippe Guichandut, Director of Inclusive Finance Development, the Foundation also spoke at a round table on the state of the art of the inclusive finance sector and its contributions to the SDGs in Africa. He stressed, among other things, the challenges linked to the financial inclusion of refugees, the challenges of digital finance as well as the importance of financing small farms which remain at the heart of the Foundation's concerns.