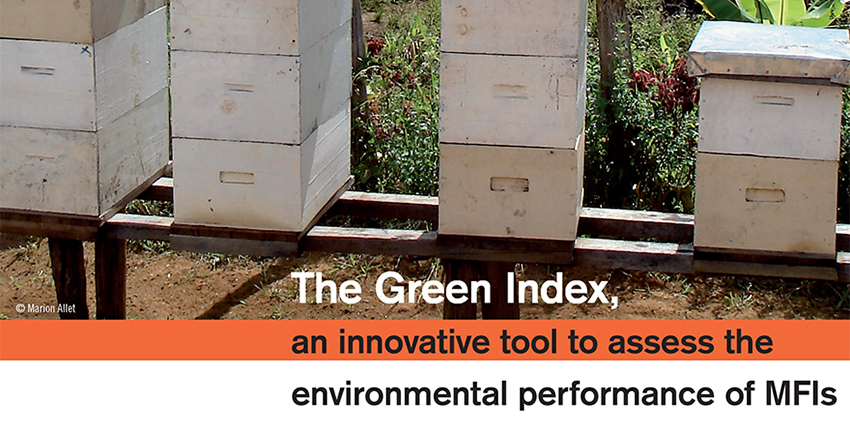 Green microfinance – now there is a term that arouses curiosity. What does it mean? Are we talking about responsibility, savings, commitment? How can the notions of "green" and "inclusive" rhyme viably?
The Green Index was devised in 2016 as a tool for measuring the environmental performance of microfinance institutions, in order to tackle these challenges. This complete and detailed file compiled by the Microfinance and Environment Workgroup of the European Microfinance Platform (e-MFP) contains the answers to all your questions.
___________________________________________________________
Created in 2008, under the joint impetus of the directors of Crédit Agricole S.A. and Professor Yunus, winner of the 2006 Nobel Peace Prize and founder of the Grameen Bank, the Grameen Crédit Agricole SA Foundation is a multi-business operator that contributes to the fight against poverty through financial inclusion and entrepreneurship with a social impact. As an investor, lender, technical assistance coordinator and fund advisor, the Foundation supports microfinance institutions and social enterprises in nearly 40 countries.