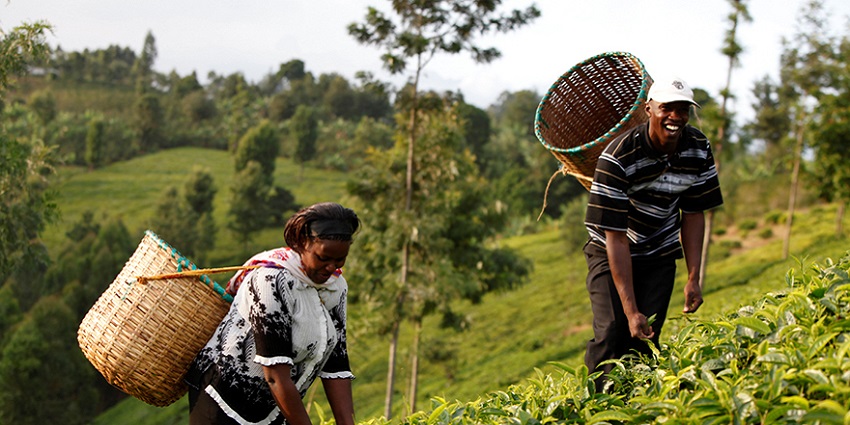 It has thus financed two partners in Kenya: BIMAS, with a loan of €500,000, and Vert Ltd with a loan of €440,000. BIMAS is a Micro-Enterprise Development Programme (MED-P) put in place in 1992 under the auspices of the Embu Plan. Its aim is to contribute to sustained growth for the economy and employment in the rural sector, which will lead to an improvement in social welfare and higher income for the rural population in Kenya. Bimas has more than 18,500 clients at this time, 66.5% of whom are women. For its part, VERT Ltd is a company specialized in the export of fresh fruit and vegetables. Created in 2000, the company has adapted its economic model over the years to cater better for the specific features of the European market and to adapt to the legislation in force. It has also implemented a more sustainable model by working directly with small local farmers organized in small groups. The Foundation has had a shareholding interest in Vert Ltd since 2016.
The Foundation has also financed the MicroLoan Foundation in Malawi for the first time with a loan of €256,000. This foundation is a UK-based charity that provides business training, loans and continuous support to women living in Malawi, Zambia and Zimbabwe. Its main objectives are to reduce poverty and to empower women. The institution has nearly 30,000 clients in Malawi today, all of whom are women.
In Uganda the Foundation granted a new loan of €700,000 to the Uganda Microcredit Foundation (UMF), a microfinance institution that provides loans and other microfinance services to economically active persons in Uganda. The institution has specialized in financial and non-financial commercial and personal products for companies and private individuals to facilitate their development. It boasts more than 4,000 clients, 54% of whom are women and 70% live in rural areas..
The Foundation has moreover financed two partners in Zambia: AMZ, with a loan of €600,000 over a period of four years, and FINCA Zambia, with a loan of €1.2 million over a period of three years. Agora Microfinance Zambia (AMZ) is a micro-finance institution geared particularly to people on low income, with appropriate financial products. The purpose of AMZ is to serve clients who have been previously excluded from the formal financial market, mainly because of their poverty or place of residence. It has more than 25,000 clients, 61% of whom are women and 39% live in rural areas. For its part, FINCA Zambia is a multiservice microfinance institution which today serves more than 9,000 clients with financial services, in particular loans, payments and money transfers. 57% of its clients are women.