By Violette Cubier, TA Manager, Grameen Crédit Agricole Foundation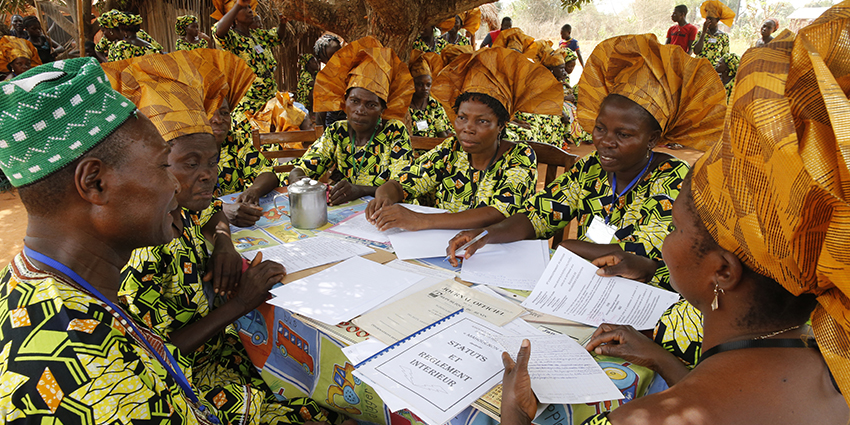 We continued to develop our third business line in 2020, namely technical assistance for our partners. Our technical assistance missions have contributed to the institutional strengthening and resilience of our partners in this time of crisis.
The Foundation supports its partners through various technical assistance programmes. This support covers a variety of issues such as operations and human resources management, governance, financial management, strategic planning, digitalisation of operations and products, launch of new services, risk management and social and environmental performance management.
The Foundation mobilised to provide close support to its partners throughout 2020. The technical assistance missions were adapted to respond to the priorities and emergencies that the partners had to face (liquidity management and portfolio quality, business continuity plans), but also to support them in their business recovery, their strategic reflections and the transitions necessary to face the crisis (digitalisation, strengthening of activities in rural areas). We also set up joint actions with other actors such as SIDI and the Fefisol fund, with whom we have organised training for some fifty organisations in Africa.
The year 2020 was also marked by a strong development of our technical assistance activities, with an increase in existing programmes and the launch of new programmes. The latter enabled the Foundation to extend the geographical areas of operation in technical assistance and to address more actively key issues such as the development of rural economies, adaptation to climate change or the financial inclusion of refugees.
The coordination of technical assistance activities is now a major focus of the Foundation's operation for contributing to the institutional strengthening of its partners and supporting them in their economic, ecological and digital transitions, thereby increasing their impact on the ground.
More information: //www.gca-foundation.org/en/technical-assistance
Download the 2020 Integrated Report here