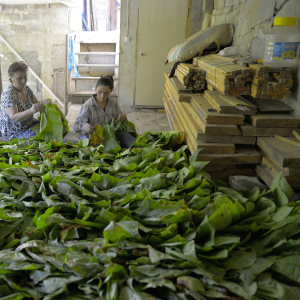 In the 2nd half of 2022, the Foundation bolstered its position in Central Asia with a new loan from a partner in Georgia.
In Georgia, the Foundation granted a new loan to Lazika in local currency equivalent to 1,030,000 euros. A partner since 2017, this microfinance institution seeks to "stimulate the legalization and institutionalization of entrepreneurship, particularly in rural areas, with a high concentration of informal income-generating activities and gateways that segment to SME standards",…. It works mainly in rural areas, and 48% of its 22,000 customers are women.
With this new loan, the Foundation strengthens its presence in Central Asia, which represents 18% of the total outstanding loans monitored by the Foundation at the end of July 2023.
To find out more about our partners, click here.