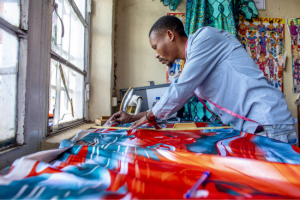 In the first half of 2023, the Foundation strengthened its position in sub-Saharan Africa by granting 2 new loans to 2 partners in Mali and Uganda.
In Mali, the Foundation granted a new loan of 2,000,000 euros to Baobab Mali. The mission of this microfinance institution is to "unleash the potential of its customers by offering them simple, easy-to-use financial services". It operates mainly in urban areas, and its 18,643 customers include 41% women.
In Uganda, the Foundation granted a new loan to Vision Fund Uganda in local currency equivalent to 500,000 euros. A partner since 2017, this microfinance institution belongs to the Vision Fund group, the first partner to launch a specific program on the financial inclusion of refugees within the framework of Swedish International Cooperation (SIDA) and UNHCR funding. To date, the institution serves 50,593 active borrowers (60% women and 95% in rural areas) and manages a portfolio of 7.5 million euros. This is the 4th loan granted by the Foundation.
With these 2 new loans, the Foundation strengthens its presence in Sub-Saharan Africa, which represents 56% of the total outstanding loans monitored by the Foundation at the end of July 2023.
To find out more about our partners, click here.