Interview with Susan Chibanga, CEO, AMZ Zambia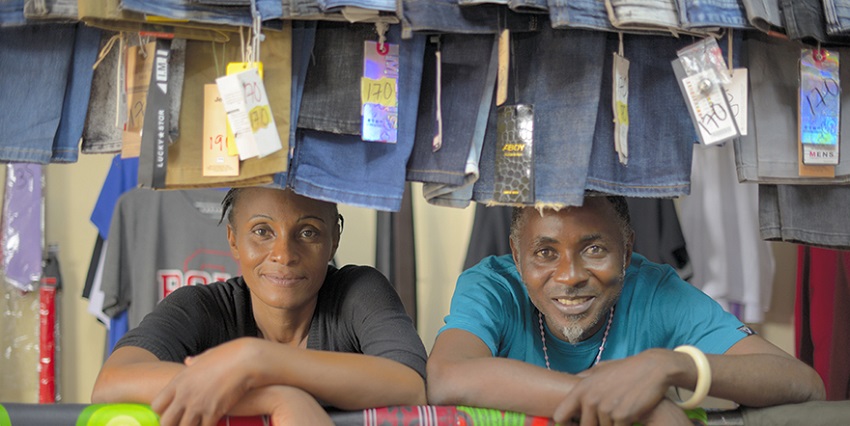 Through technical assistance provided within the framework of the African Facility scheme, AMZ was able to develop an Agriculture Loan Evaluation System to enhance its credit assessment of its agriculture loans to smallholder farmers. This is a new innovation in Zambia and in the region at large.
What are AMZ Zambia's activities and objectives?
Susan Chibanga, CEO of AMZ Zambia: AMZ was established by the Agora Group eight years ago, and ever since we have been engaged in contributing to the economic well-being of the financially excluded and underserved rural populations. We aim to provide appropriate financial services: village group loans, agricultural loans, MSME loans, microinsurance and mobile money services. Agricultural loans and rural financing in general are expensive due to the need for service delivery at the doorstep of the customer. Our partners have contributed through the provision of technical assistance on several projects including digitalization of our processes and the development of the Agriculture Loan Evaluation System. (*)
How does technical assistance improve the agricultural microcredits granted by AMZ?
With this technical assistance, we have created a tool to help us assess creditworthiness of our agriculture product customers: The Agricultural Loan Evaluation System. This is a resource developed with help from the Frankfurt School of Business. The tool makes it possible to determine the tenor and payment frequency of the loan to be granted by simulating the repayment models depending on the type of crop being grown by small and medium-sized farmers. We conducted a pilot project on corn, soybeans, tomatoes, watermelon and peanuts during an agricultural season. We now wish to deploy it more widely.
Going forward we plan to extend this product in all branches of our operation and also develop a mobile application for the tool. It will be relevant to combine it with our customers' credit ratings and more secure authentication systems: signature by stylus or even by facial recognition. Experience shows that the tool reduces risk exposure for both our institution and our beneficiary clients. Technical assistance will help us improve the efficiency of our lending.
What are AMZ's growth prospects?
We are already established in 6 of the 10 provinces of Zambia and we want to extend our activities to the whole country. We also hope to become a deposit-taking institution medium term, as part of our product diversification and expansion strategy. Our positioning in the territories will remain decisive, with a portfolio of 10 to 15% of the dedicated agriculture loan over the long term. A vast majority of our clients, even those accessing other products, are small farmers.
_________________________________________________
(*) In order to develop rural and agricultural financing, AMZ Zambia works with national organizations (FSDZ, RUFEP) and international lenders (Grameen Crédit Agricole Foundation, Oikocredit, FMO, Triple Jump, Global Partnership Lendahand), some of which, such as the Foundation, are also coordinators of technical assistance missions from which it benefits.