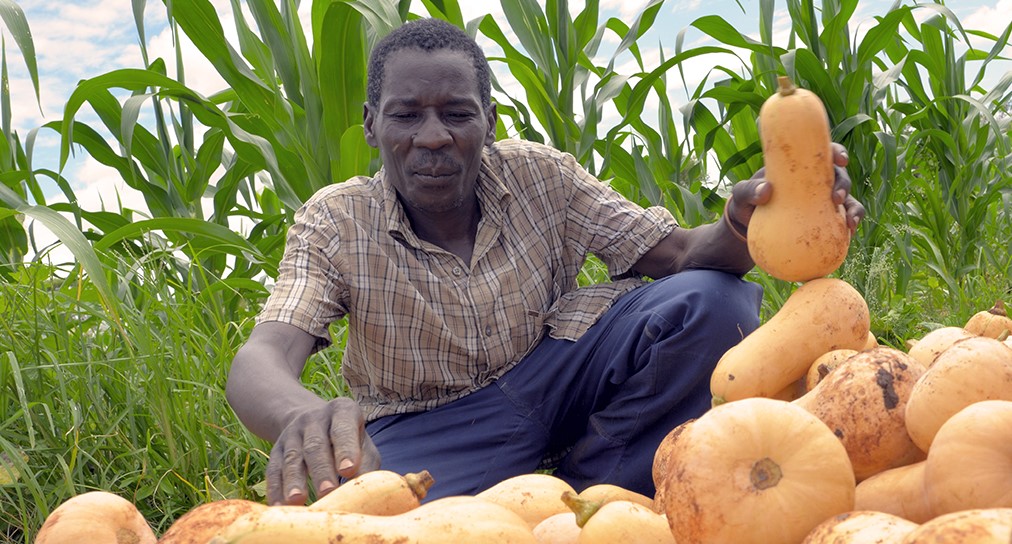 In 2013, the Grameen Crédit Agricole Foundation created the "African Facility" technical assistance programme funded by the Agence française de développement (AFD).
This programme launched 9 years ago and ending in December 2021 enabled to carry out 326 technical assistance missions in favour of 26 partners of the Foundation for a total amount of 3,52 mln euros in grants.
Feedback on the programme with the testimony of Jack NGOMA – MLF Zambia's Executive Director
Created in 2008, MLF Zambia is a Tier 3 microfinance institution (loan portfolio < 10 million USD). The institution offers credit products and training to a clientele of almost 23,000 women as of December 2020, in rural areas, for an outstanding loan portfolio of €830,217. Within the technical assistance programme of the African Facility, financed by the French Development Agency and coordinated by the Grameen Crédit Agricole Foundation, MLF Zambia was assisted in developing a business plan for the 2021-2025 period. The consultant in charge of the mission, Thomas Lendzian, from Tukumuka Consulting, helped the institution define its strategy and an operational action plan in order to expand to new areas and to find new funding sources.
Why was the development of a business plan important for your institution?
An external perspective was needed to analyse the microfinance market in Zambia in depth, to enable us to position ourselves clearly and to strengthen our competitiveness. In addition, we wanted to effectively communicate our long-term goals to stakeholders, including potential investors. The support of the Grameen Crédit Agricole Foundation has been very helpful at every stage of the business plan development.
What did you expect from the consultant? Did the results meet your expectations?
We were looking for a firm with a solid expertise in microfinance and experience in the field that would enable us to improve our business planning process. Thomas Lendzian, from the local consultancy firm Tukumuka Consulting, was the perfect fit and it turned out to be a very good and relevant choice. His knowledge of Zambia, and other countries in Africa, as well as his understanding of the industry trends have been very useful.
The business plan has helped us in gaining a better understanding of the local sector and in accurately defining our growth projections. We are now equipped to compete on the market and have clarified our long-term objectives. The development of this business plan has also enabled us to communicate our organisational objectives more clearly to our staff and other stakeholders, and to reach out to potential investors.
What are the priorities defined in the business plan? 
Among the strategic pillars of the five-year business plan, we aim to achieve significant growth, with the goal of serving 80,000 customers by 2025. We also want to increase our operational efficiency through a revised lending methodology using agent networks and smart technology. We will also focus on product diversification to offer flexible credit products tailored to the needs and activities of our clients – especially agriculture. With this new business plan at hand, we also hope to establish strategic partnerships with relevant investors and business partners. Finally, key objectives for MLF Zambia in the years to come will be the strengthening of our social impact, client retention and the improvement of the lives of the women we are serving.