Interview with Jean-Christophe Kiren, CEO, CA Centre-France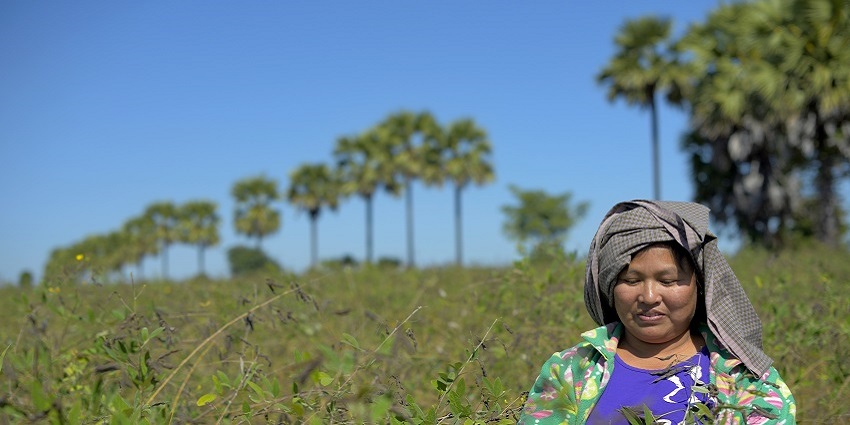 Reserved for the Regional Banks and the entities of the Crédit Agricole Group, the Fund for Inclusive Finance in Rural Areas (FIR), supported by the Grameen Crédit Agricole Fund, is used to invest in microfinance in emerging countries. Crédit Agricole Centre France subscribes thereto for an investment of €700,000 and reinforces its mission as a bank that promotes economic inclusion.
– What is your Bank's approach to investing in the Fund for Inclusive Finance in Rural Areas?
The new fund open to the Regional Banks is fully in line with our mutual assistance and cooperative action. First of all, its general mission, i.e. to promote economic and social inclusion in rural areas, already requires our undivided attention at Crédit Agricole Centre France, given the specific rural features of our regions in Auvergne and Limousin. Secondly, I was particularly touched by the issue of the financial empowerment of women, which the FIR is intent on strengthening. Finally, this cooperation is an opportunity for the Regional Bank to open up to microfinance by drawing on the expertise of the Grameen Crédit Agricole Foundation and to develop new tools to serve the territories.
– Which actions on financial inclusion and entrepreneurship with an impact does the Regional Bank pursue in the region?
The entire Regional Bank – elected representatives and salaried employees – is committed to and takes part in actions with a social impact. It carries out many operations ranging from initiatives led by the  Crédit Agricole Foundation – Centre France to equity investments in social enterprises. In this respect, the Regional Bank has a broad banking organization to support projects with a strong social impact. Furthermore, I would like to see the Regional Bank endowed with a €2 million fund by the end of 2019 to support projects that promote inclusion. There are plans to have some of the financed projects identified directly by employees so as to involve the teams.
– How do you see these new inclusive and responsible approaches?
We are bankers… but not just bankers. We are also men and women committed to the life in the regions, driven by the cooperative and mutual assistance values of Crédit Agricole. The investment of Crédit Agricole Centre France in the FIR supported by the Grameen Crédit Agricole Foundation is fully in line with this spirit. Mutual aid, sharing, and solidarity are commitments for the benefit of all.
___________________________________________________________
Source: Integrated Report 2019, Grameen Crédit Agricole Foundation. Dowload it here