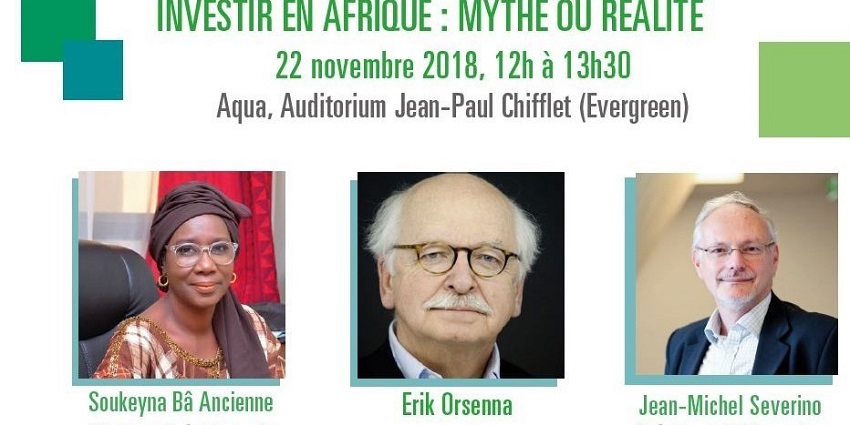 To close "The Grameen Crédit Agricole Foundation Week", Crédit Agricole SA and the Foundation organized a conference on the Crédit Agricole Campus in Montrouge on the challenges and opportunities of investing in Africa. Three exceptional guests exchanged views on this plural continent.
Alongside Crédit Agricole Group, the Grameen Crédit Agricole Foundation has been committed for 10 years to promoting inclusive finance and social impact entrepreneurship. To mark its 10 years of collective action, Crédit Agricole SA and the Foundation organised the "Grameen Crédit Agricole Foundation Week".
The meeting "Investing in Africa: Myth or Reality" closed the week on November 22nd. Can we look at our future by ignoring the African continent? Our three exceptional guests brought their outlookon this diverse continent, its challenges, its stakes and its potential for investment, sharing with the many assistants their expert eye and their personal experience of this continent.
___________________________________________________________
Created in 2008, under the joint impetus of the directors of Crédit Agricole S.A. and Professor Yunus, winner of the 2006 Nobel Peace Prize and founder of the Grameen Bank, the Grameen Crédit Agricole SA Foundation is a multi-business operator that contributes to the fight against poverty through financial inclusion and entrepreneurship with a social impact. As an investor, lender, technical assistance coordinator and fund advisor, the Foundation supports microfinance institutions and social enterprises in nearly 40 countries.