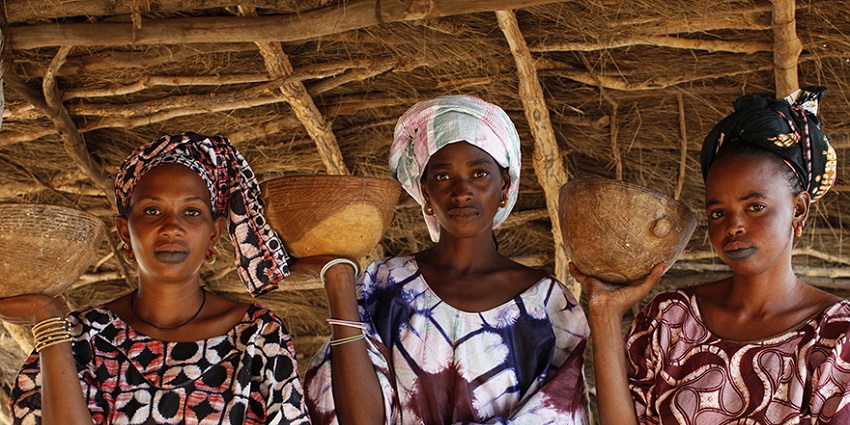 La Laiterie du Berger, the strength of African entrepreneurship
La Laiterie du Berger is an example of the strength of entrepreneurship in Africa. The social enterprise was created in 2006 by Bagoré Bathily and a pool of active shareholders, with the objective of developing local dairy production. "90% of the milk consumed in Senegal is imported in the form of powder, while 30% of the population traditionally lives from livestock and can produce milk. It is this observation that led to the creation of La Laiterie du Berger", indicates Bagoré Bathily.
La Laiterie du Berger collects the milk of Peul breeders from the Richard Toll area of northern Senegal to then produce dairy products, with local and natural milk. The company works with 800 Peul farmers, employs 300 people and produces 6,000 tonnes of yogurt each year. After 12 years of existence, with the support of the Grameen Crédit Agricole Foundation and Crédit Agricole Franche-Comté, a second chapter opened with the creation of a new subsidiary, Kossam SDE.
Kossam aims to structure the dairy sector in northern Senegal by promoting access to material resources for milk production, by providing training to livestock farmers and by developing an innovative model of pilot "mini-farms". "Over 600 breeders' families have been impacted by the development of the local milk industry and have seen their revenues increase by more than 50% between 2018 and 2019", says Jonathan Michaud, Director of Kossam, an agricultural engineer from Crédit Agricole Franche-Comté, who, after a Solidarity Bankers mission in 2018, left for 2 years to lead the project.
An unprecedented change of scale for the company
A new stage will begin for La Laiterie du Berger and Kossam. Conquered by the social enterprise model of the Laiterie du Berger, The Mastercard Foundation has just allocated a grant of 5 million USD for the period 2019-2022 in Kossam. The objective of this grant is to allow Kossam and La Laiterie du Berger to create 5,000 direct or indirect jobs in the area. The amount allocated will be used in particular to increase the collection of milk to 4000 T and to valorize the restructuring of the collection system. This financial support particularly targets women, who are traditionally responsible for the production activity and milk collection in Senegal.
This new project is titled MéLiTeJi, the letters (M, L, T, J), symbolically representing in Wolof milk (Meew), employment (Ligueey), success (Tekki) and women (Djiguen). This funding reinforces the company's objectives of developing livestock in a sustainable, responsible and social way and to build a sustainable Senegalese dairy sector, established on the basis of a modern economy and generating employment.
This grant is already a great success in itself, demonstrating the strength of this social enterprise model and the confidence in its potential to structure the sector and create jobs