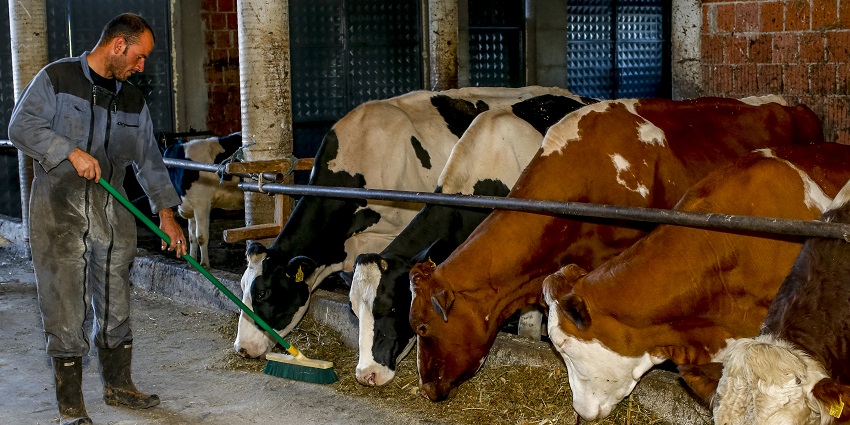 At the initiative of the Grameen Crédit Agricole Foundation and Crédit Agricole S.A, skills volunteering missions Solidarity Bankers are offered to employees of the Crédit Agricole Group on behalf of organisations supported by the Foundation. A new Solidarity Bankers mission is to be filled in favor of agency for finance (AFK) in Kosovo. The institution was created in the years 2000 and have obtained the status of microfinance institution in 2011.
AFK aims to improve living conditions in Kosovo by providing access to sustainable financial services to small and micro enterprises. As of December 2021, the organisation has 24 branches across Kosovo and 225 employees. It serves 20,733 active borrowers (23% women and 50% in rural areas) and manages a portfolio of 40.2 million euros.
AFK has developed a risk policy focused on credit risk while the other risk areas are managed by each department without a formalized framework. Given its growing size, the institution would like to structure a proper risk management framework to improve identification and analysis of risks, especially operational risks. The Solidarity Banker will be responsible for supporting AFK in the diagnosis of the procedure and tools to manage risks and more precisely operational risks.
To discover the details of this mission click here.
How to apply
To apply send your CV as well as one or two paragraphs explaining your motivation and expertise to carolina.viguet@credit-agricole-sa.fr
___________________________________________________________
Created in 2008, under the joint impetus of the directors of Crédit Agricole S.A. and Professor Yunus, winner of the 2006 Nobel Peace Prize and founder of the Grameen Bank, the Grameen Crédit Agricole Foundation is a cross-business actor that contributes to the fight against poverty through financial inclusion and entrepreneurship with a social impact. As an investor, lender, technical assistance coordinator and fund advisor, the Foundation supports microfinance institutions and social enterprises in nearly 40 countries.