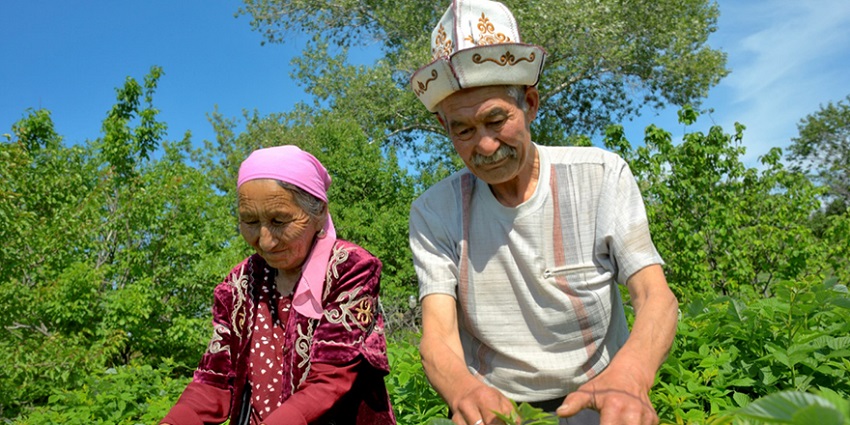 At the initiative of the Grameen Crédit Agricole Foundation and Crédit Agricole S.A., Solidairity Bankers is a skills-sponsorship programme open to Crédit Agricole Group employees on behalf of the organizations supported by the Foundation. Since the beggining of the programme, thirteen missions were launched.
A new Solidarity Bankers mission is to be filled in favour of OXUS Kyrgyzstan. OXUS is a microfinance institution established in 2006 that provides financial services to under-banked people in Kyrgyzstan.
The institution serves more than 7600 active borrowers (55% women and 57% in rural areas) and manages a portfolio of €7.2 million. The Solidarity Banker will be responsible for supporting OXUS in the production of a Marketing plan and a Client Loyalty programme. The mission is scheduled for the fourth trimester of 2019.
HOW TO APPLY
To discover the detailed offers of the missions:
Go to the CA Solidaires website "Find a project"
Enter the search bar: "Grameen". All the Solidarity Leave offers will appear!
Click on the offer of your choice, you will find all the information you need to apply.
More information: carolina.herrera@credit-agricole-sa.fr
___________________________________________________________
Created in 2008, under the joint impetus of the directors of Crédit Agricole S.A. and Professor Yunus, winner of the 2006 Nobel Peace Prize and founder of the Grameen Bank, the Grameen Crédit Agricole Foundation is a cross-business actor that contributes to the fight against poverty through financial inclusion and entrepreneurship with a social impact. As an investor, lender, technical assistance coordinator and fund advisor, the Foundation supports microfinance institutions and social enterprises in nearly 40 countries.