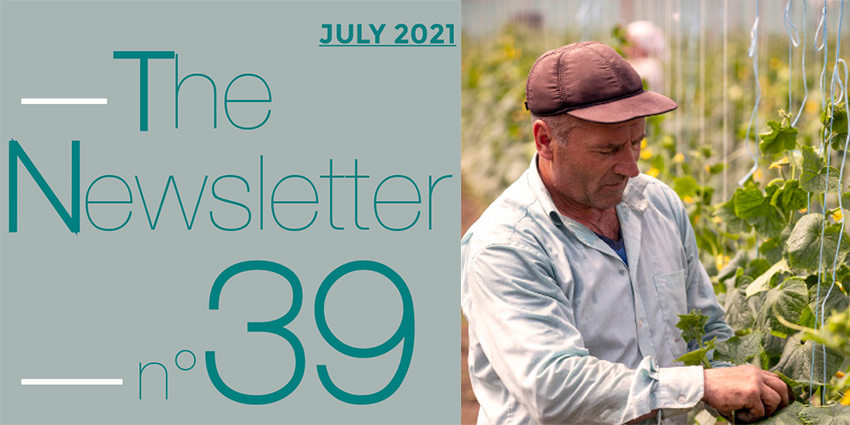 The Grameen Crédit Agricole Foundation publishes its Newsletter #39, which highlights the great resilience shown by its partner institutions to best support vulnerable populations.
The Foundation has been interested in the effects of the Covid-19 crisis on its partner microfinance institutions (MFIs) and conducted a series of surveys for over a year in collaboration with ADA and Inpulse. The results of these studies are summarized in the report "The impact of the crisis on microfinance institutions. Analyses and Perspectives." that you will discover in this Newsletter.
There is no doubt that the pandemic has had a negative impact on the MFIs activities. However, we are witnessing a gradual recovery of activities in the sector, as KOMIDA can attest. Major actor of microfinance in Indonesia and partner of the Foundation since 2004, KOMIDA has succeeded in pursuing its expansion in rural areas with the opening of 10 additional branches in 2021. The institution continues to support its clients by emphasizing the granting of social-oriented microcredits.
In the section "Views from the field", we present UGAFODE Microfinance Limited, a Ugandan MFI at the forefront of financial inclusion for refugees. Thanks to the support of the Foundation, the United Nations High Commissioner for Refugees (UNHCR), and the Swedish International Development Agency (Sida), UGAFODE opened in March 2020 a branch office in the Nakivale Refugee Settlement in Uganda. The initial results are very encouraging and the ambition is to expand the project to other regions.
Finally, you will discover the testimony of Jean-Baptiste Bounes, Mergers and Acquisitions Manager at SODICA, who carried out the first Solidarity Bankers mission online in favour of Phare Performing Social Enterprise (PPSE) in Cambodia.
Missions on the field and online are currently to be filled.
(*) Launched by the Grameen Crédit Agricole Foundation and Crédit Agricole SA in June 2018, Solidarity Bankers is a skills volunteering programme aimed at all Crédit Agricole group employees for the benefit of microfinance institutions or impact businesses supported by the Grameen Crédit Agricole Foundation.