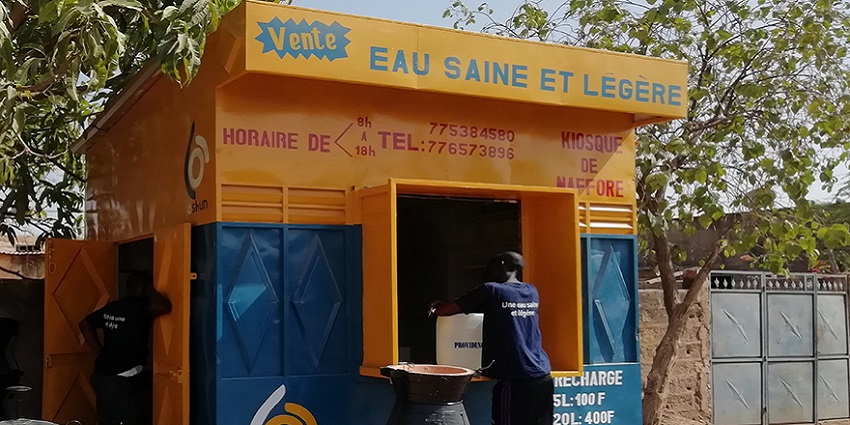 OSHUN, a partner of the Grameen Crédit Agricole Foundation, is a social start-up that aims to guarantee access to clean water to everyone, especially in developping countries.
OSHUN was created from the alliance of three French companies, each one leader in their respective fields, with the idea of adopting a social approach while having the framework and rigor of entrepreneurship.
The Providence technology developed by OSHUN is unique. In addition to answer all the problems related to the potabilisation of the water, the Providence technology is autonomous in energy, easy to transport and to maintain, connected in real time, and payable numerically at a fair price.
In Senegal where the company operates, OSHUN is 1 000 000 liters of water produced and distributed during the first year of activity, 65 rural jobs created in one year, 65% of them occupied by women, and a decrease in waterborne diseases of 30% in adults and 80% in children.
Discover OSHUN in video by clicking here.
___________________________________________________________
Created in 2008, under the joint impetus of the directors of Crédit Agricole S.A. and Professor Yunus, winner of the 2006 Nobel Peace Prize and founder of the Grameen Bank, the Grameen Crédit Agricole Foundation is a cross-business actorthat contributes to the fight against poverty through financial inclusion and entrepreneurship with a social impact. As an investor, lender, technical assistance coordinator and fund advisor, the Foundation supports microfinance institutions and social enterprises in nearly 40 countries.