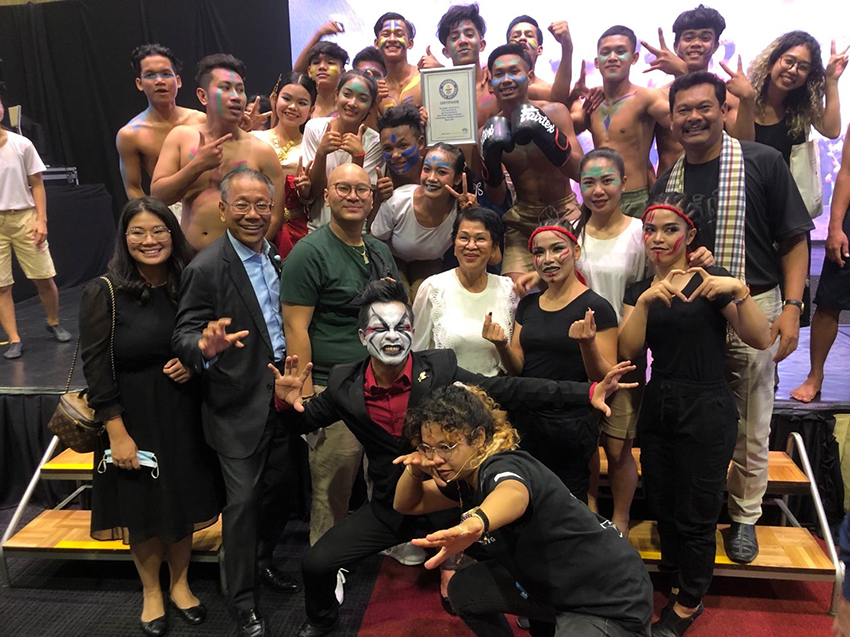 In the context of the Covid crisis, the circus, in search of funding, came up with something really creative to attract attention: to organise a show likely to break the Guinness World Record.
Phare Ponleu Selpak, a non-profit Cambodian art school, set a Guinness World Record by organising a circus performance that lasted 24 hours, 10 minutes and 30 seconds in Battambang. The show took place between March 7 and 8, 2021, but the record was confirmed by Guinness World Records (GWR) in November.
Phare Ponleu Selpak (PPSA) is an organisation founded by Cambodian refugees to help children through the trauma of war and to restore the country's culture and education after the Khmer Rouge genocide. The association now contributes to the education of 800 underprivileged children and trains hundreds of others in the visual, musical and performing arts to help lift hundreds of families out of poverty and keep Cambodian culture alive.
Over the past decade, PPSA has taken innovative steps to avoid dependency on aid by establishing a popular animal-free circus and tourist attraction that has funded their rescue programmes. In particular, it created Phare Performing Social Enterprise (PPSE), in which the Grameen Crédit Agricole Foundation is a shareholder, and which is the company responsible for producing and distributing circus shows while employing young artists from disadvantaged backgrounds, trained by the NGO.
Faced with the Covid-related restrictions that put an end to the shows, and therefore the source of income for artists, PPSA looked for alternative sources of income and thus came up with something really creative to attract attention. An idea that was based on the same creativity and resilience with which the organisation was born and which allowed it to break a world record and thus enter the Guinness.
For more information about the Phare circus, click here.