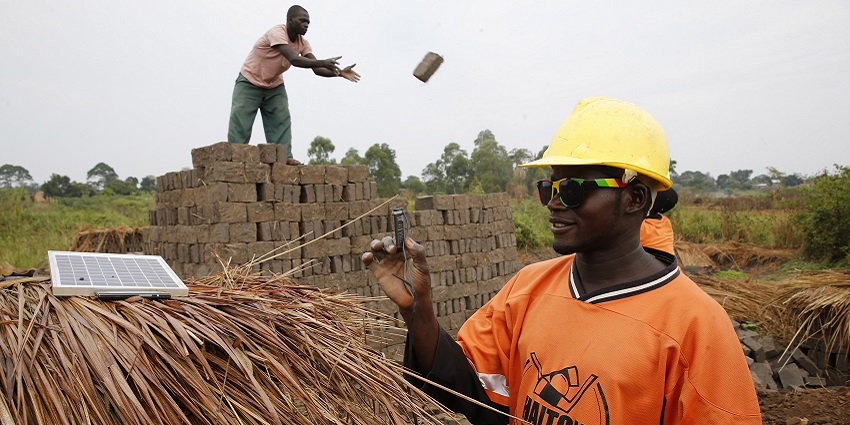 As part of a dossier dedicated to responsible finance, Admical met in April with Eric Campos, Chief Executive Officer of the Grameen Crédit Agricole Foundation and CSR Director of Crédit Agricole SA. The opportunity to return to the perspectives and challenges of the inclusive finance sector. Spotlight on this interview, which is fully available on Admical.

What is your assessment of the first two mandates of the Foundation?

The Foundation is an actor of inclusive finance which seeks to reconcile economic profitability and social impact. To do this, it conducts a rigorous investment policy prioritizing both sustainability criteria and positive social externalities. The Foundation integrates financial and social performance at the heart of its investment process.

In 10 years, the Foundation has granted 200 million euros in funding in 38 countries, 40% of which are among the least developed with a loss rate of less than 0.6%. 200 million euros in funding can finance between 600 and 700,000 microloans. More than 80% of microcredit beneficiaries are women and we work mostly in rural areas.
How do you think the responsible finance sector will evolve in the coming years?

Responsible finance is a broad concept which covers several definitions, but which can be summarized by the exercise of the profession aimed at reconciling financial performance and social, environmental or societal impact. But in reality it cannot be said that there is responsible finance on the one hand and irresponsible finance on the other. In fact, Responsible Finance is the one that integrates this double concern and that reports explicitly. I think that this way of integrating the effect or the externality could gradually become the general rule, including in so-called traditional finance.

Last October, Amundi, the first European Asset Manager, decided to integrate ESG factor analysis into all of its funds under management within three years. By integrating these criteria, Amundi clearly illustrates that extra-financial criteria are gradually entering into the range of criteria for assessing investment funds. This approach clearly shows the dynamics of the evolution of Finance.
A word on the next five years of the Foundation. What are the major strategic directions?

Climate change, population growth, digital transformation … many are the challenges that shake the world of microfinance. It is urgent to mobilize resources, to innovate with new means of action, to strengthen cooperation. This conviction is at the heart of the actions of the Grameen Crédit Agricole Foundation and its development plan.
The Foundation will continue to adapt to these new challenges by diversifying its expertise and enriching its intervention methods. These three strategic challenges will guide its action for the next few years.
Find the full interview of Eric Campos on Admical's website (in French).