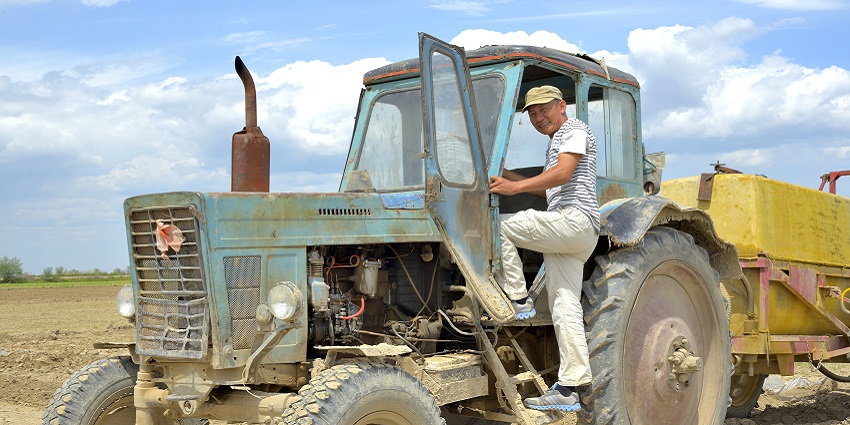 "Solidarity Banker" is a new type of volunteering mission abroad proposed to the staff on behalf of microfinance institutions and social business companies that are partners of the Grameen Crédit Agricole Foundations. Two missions are to be filled: one on "Agricultural loans" in Kazakhstan and a "Business model" mission in Haiti.
Missions to be filled
The first mission to be carried out in 2019 will be for KMF in Kazakhstan. KMF is the primary microfinance institution in Kazakhstan with more than 220 000 active borrowers and a portfolio of over €250 million. The institution wishes to develop its offer of products and services by diversifying its agricultural loan portfolio.
The Solidarity Banker's mission will be to propose a diversification model for the current loan portfolio of KMF by introducing a new product. S/he will also provide tools for reducing specific risks to agricultural loans. The mission is planned for the first quarter of 2019.
The second mission will provide advice and guidance to Palmis Enèji, a social business in which the Foundation has a shareholding interest in Haiti. Created in 2013 as a programme of the French NGO Entrepreneurs du Monde, it provides effective, specific and economic cooking and lighting solutions for Haitian households. It has developed a distribution network consisting of 150 active resellers in 5 regions of the country who sell lamps and solar kits, improved coal stoves and gas stoves.
The Solidarity Banker's mission will be to advise and guide the company in defining a 5-year business plan based on its current position, its market and opportunities. S/he will also make recommendations on raising funds to support the growth presented in the business plan. The date of the mission will be set according to the availability of the person selected.
How to apply?
There are several missions pending for CA Solidaires. To discover them:
Go to the CA Solidaires website "Find your mission "
Enter "Grameen Foundation" in the search bar: All the Solidarity Leaves will appear!
Click on the offer of your choice and you will find all the information you need to apply.
For more information: carolina.herrera@credit-agricole-sa.fr