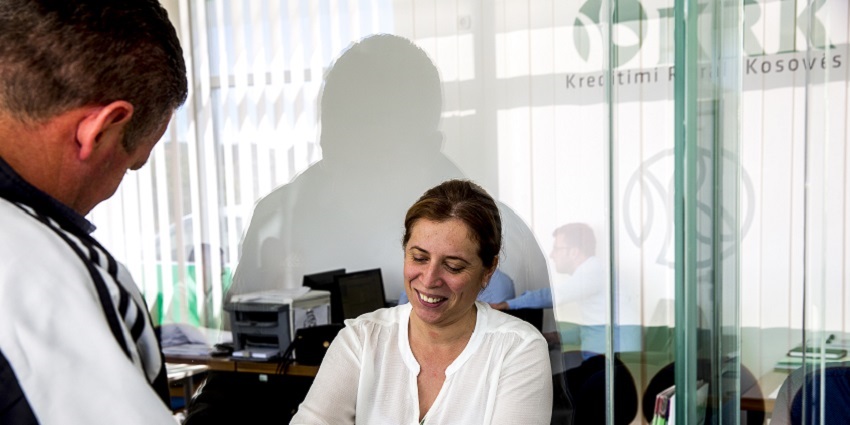 Launched by the Grameen Crédit Agricole Foundation and Crédit Agricole S.A, Solidarity Bankers is a skills volunteering programme open to Group employees for microfinance institutions or impact businesses. The objective of this programme is twofold: it is a way of acknowledging the skills acquired by Crédit Agricole group employees and provides additional support to microfinance institutions and partner companies of the Foundation. Thanks to this scheme, the Crédit Agricole group reiterates its commitment to support employees' solidarity initiatives.
What are Solidarity Bankers?
International volunteer assignment are available to employees on behalf of microfinance institutions or social companies, partners of the Grameen Crédit Agricole Foundation.
The missions are carried out within the framework of philanthropy or volunteer work. Crédit Agricole S.A. covers airline ticket and insurance. The beneficiary institution pays any internal transport costs, catering and accommodation expenses. The Grameen Crédit Agricole Foundation will prepare and coordinate the mission.
Since the programme was launched in 2018, thirteen missions have been carried out, both in volunteering and in skills sponsorship.
A mission to fill!
A mission in the IT sector is available in favour of Partner Microcredit Foundation, in Bosnia and Herzegovina, from mid-March to mid-May 2020.
Partner Microcredit Foundation is a non-profit microcredit organisation located in Bosnia and Herzegovina. Founded by Mercy Corps in 1997 in the form of an NGO, it became a microcredit foundation in 2000. It offers financial services to economically active populations who have difficult or no access to funding sources for the development of their activity, and improvement of their living conditions. The institution provides loans as part of an individual technical and microcredit support methodology mainly to microentrepreneurs promotes the participation of women in the business world and provides easier access to financial services in rural areas.
Mission objectives:
Assessment of the existing IT infrastructure, the organisational structure and the applications used.
Development of guidelines for the future development of IT infrastructure and applications.
Recommendations for a 3 to 5 year IT investment plan and specific recommendations for 2020.
How to apply?
Submit your application on the CA solidaires website
Contact
Carolina HERRERA
Communication & Partnerships Director
carolina.herrera@credit-agricole-sa.fr