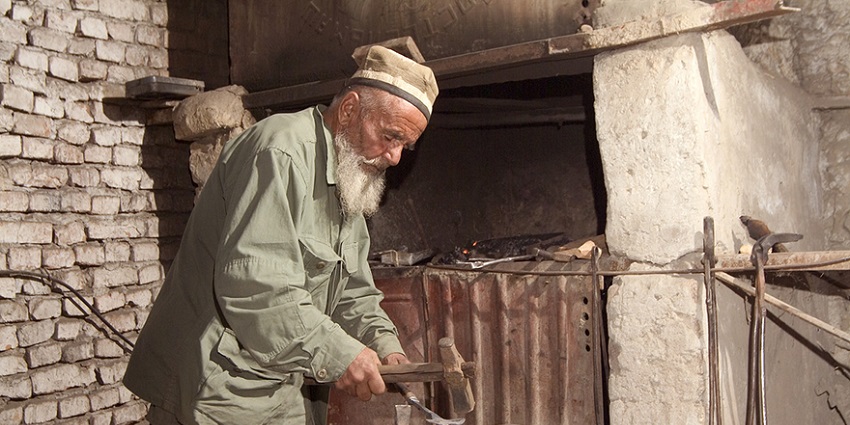 Launched by the Grameen Crédit Agricole Foundation and Crédit Agricole S.A, Solidarity Bankers is a skills volunteering programme open to Group employees for the benefit of microfinance institutions or impact businesses. The objective of this programme is twofold: it is a way of acknowledging the skills acquired by Crédit Agricole group employees and provides additional support to microfinance institutions and impact companies supported by the Foundation. Thanks to this scheme, the Crédit Agricole group reiterates its commitment to support employees' solidarity initiatives.
What are the Solidarity Bankers missions?
International volunteer assignments are available to employees on behalf of microfinance institutions or social impact companies supported by the Grameen Crédit Agricole Foundation.
The missions are carried out within the framework of philanthropy or volunteer work. Crédit Agricole S.A. covers airline ticket and insurance. The beneficiary institution pays any internal transport costs, catering and accommodation expenses. The Grameen Crédit Agricole Foundation will prepare and coordinate the mission.
Since the programme was launched in 2018, fourteen missions have been carried out, both in volunteering and in skills sponsorship.
A mission to fill!
A seven to ten-days mission on collateral assessment is available in favour of Oxus Tajikistan, in Tajikistan, either end of June or between August and October 2020.
The OXUS story began in 1997 in Tajikistan, just as the country emerged from a civil war. Back then, ACTED started to disburse its first micro-loans in the Vakhsh Valley. Following the success of this initial initiative, ACTED gradually launched several microfinance programmes across the country. In February 2006 eventually, OXUS was registered with the Tajik National Bank as a Microlending Organization.
As of December 2019, OXUS Tajikistan is ranked amongst the largest microfinance provider in portfolio terms in the country. Currently, MCO "OXUS" Tajikistan is a part of microfinancial institutions of OXUS Group which also operates in Kyrgyzstan and Afghanistan.
Mission objectives:
Assessment of the current methodology for assessing collateral
Develop a new methodology for assessing collateral
To train HQ level managers
How to apply?
Click on the link "Find a project""Trouver sa mission"
Enter in the the search bar: "Fondation Grameen". All the Solidarity Leave offers will appear!
Click on the offer of your choice, you will find all the information requested for your application.
Contact
Carolina HERRERA
Head of Communication & Partnerships
carolina.herrera@credit-agricole-sa.fr