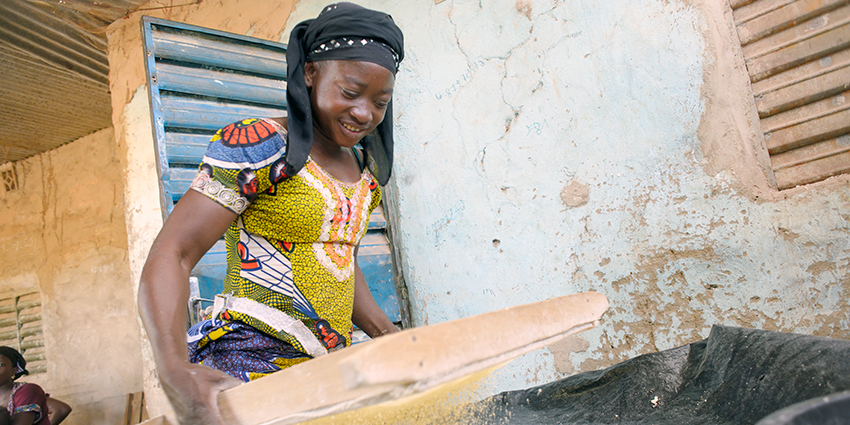 ACFIME is a Burkinabe microfinance institution that targets very vulnerable populations excluded from the large microfinance institutions operating throughout the country. The loans granted by ACFIME therefore have a very high potential for social impact.
THE ORGANISATION AND THE FOUNDATION
Under the African Facility, ACFIME has received a €131,000 grant from the Agence Française de Développement for the implementation of 16 technical assistance missions in various fields (business plan, human resources management, risk management, training, etc.), including the mapping of risks and training of the Internal Audit Department The Foundation has also granted three loans to ACFIME for a total amount of €732,000 since 2014.
CONTEXT OF THE MISSION
The structuring of procedures and risk management are determining factors in consolidating and ensuring the sustainability of an institution. In the first phase of the African Facility programme, ACFIME benefitted from an upgrade of most of its procedures. As a follow-up to this mission, ACFIME was given another technical assistance mission to strengthen risk management further. The organisation was assisted by a local technical assistance provider in mapping operational, financial and strategic risks and in training the Internal Audit Department.
RESULTS
Thanks to the participatory approach of the technical assistance provider and the training of the Internal Audit Department, ACFIME has gained autonomy in identifying the internal and external risks it faces in order to measure them and implement mitigation measures where necessary. A risk management committee is now in charge of updating the mapping and mitigation plans of the related risks.
OUTLOOK
Following these first positive results, ACFIME now wishes to map all the risks for each agency and point of service so as to be able to identify and prevent them, at each level of the institution. ACFIME also wants to develop a business continuity plan.
This article was published in "Our technical assistance offer", accessible here