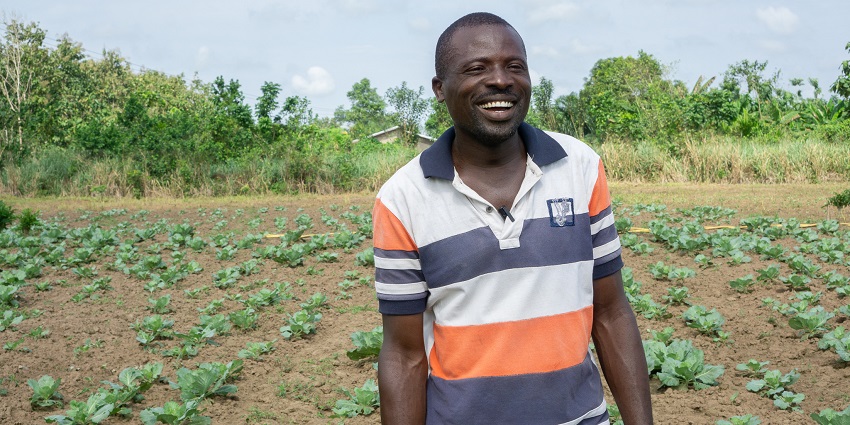 RENACA provides individual and group loans to a predominantly female clientele in six regions of Benin. RENACA has received support under the African Facility to strengthen its actions in inclusive green finance.
THE ORGANISATION AND THE FOUNDATION
Under the African Facility, RENACA has received a €182,000 grant from the Agence Française de Développement [French Development Agency] for the implementation of 18 technical assistance missions in various fields (information system, business plan, etc.), including a mission to strengthen inclusive green finance. The Foundation has also granted three loans to RENACA since 2013, for a total amount of €1,738,000.
CONTEXT OF THE MISSION
Faced with the deterioration of ecosystems, RENACA wanted to engage in inclusive green financing activities, particularly through the financing of agricultural activities that preserve forests and biodiversity and activities that contribute to reducing the vulnerability of clients to climate change. The institution thus benefitted from the support of an international firm (YAPU Solutions) to chart a green strategy and to assess and develop its green product offering.
RESULTS
Thanks to this mission, a diagnosis was made of RENACA's actions in the area of inclusive green financing and the institution benefitted from advice on developing its product offering. The mission also helped raise awareness among the staff and governance on the topic of inclusive green finance and climate smart agriculture. An institutional green strategy and an action plan were also devised, allowing RENACA to clarify its objectives in terms of inclusive green finance.
OUTLOOK
Following the mission, several priority actions were defined, including the organisation of awareness raising sessions on inclusive green finance for RENACA agents, the definition of a list of activities excluded from financing because they are harmful to the environment, the charting of an environmental and social policy, and the development of an environmentally friendly agricultural product offer.
This article was published in "Our technical assistance offer", accessible here