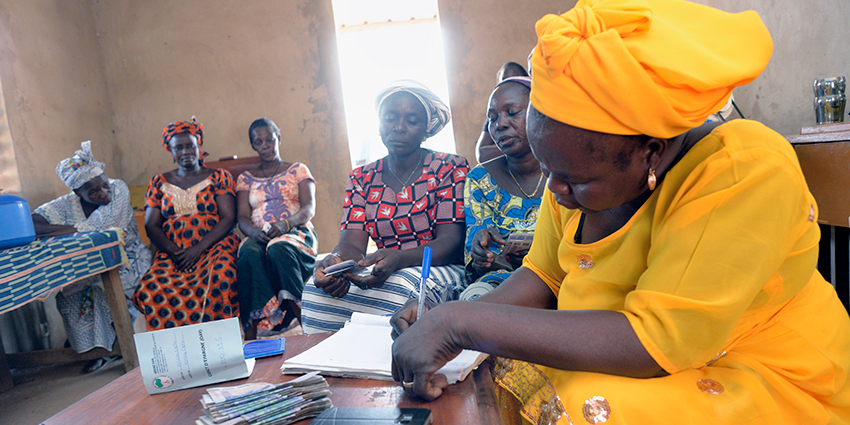 The GRoupe d'Accompagnement à l'INvestissement et à l'Epargne (GRAINE SARL) [Investment and Savings Support Group, private limited liability company] offers individual and group loan products in Burkina Faso to a mainly female clientele in rural areas. The African Facility programme has enabled the organisation to digitalise its operations and products.
THE ORGANISATION AND THE FOUNDATION
Under the African Facility, GRAINE has benefited from a €131,000 grant from the Agence Française de Développement for the implementation of 18 technical assistance missions in various fields (governance, financial management, process review, human resources management, etc.). The Foundation has also granted three loans to GRAINE for a total amount of €1,262,000 since 2015.
CONTEXT OF THE MISSION
As part of its digitalisation project, GRAINE wanted to offer innovative financial products, distribution channels and services to its clients such as SMS banking, improve data reliability and have a real-time view of activities. Thanks to the African Facility, GRAINE benefitted from the support of a technical assistance provider, in particular for the implementation of a new cloud-based information and management system, secure data migration, and user training.
RESULTS
As a result of this mission, GRAINE has improved information management and data reliability and security significantly, and has reduced the risk of error when entering transactions. The centralisation of databases has also enabled the institution to gain a real time view of activities and to improve its monitoring and reporting to the authorities.
OUTLOOK
GRAINE hopes to continue to digitalise by providing loan officers with tablets so that they can record client information, receive repayments/savings deposits, and eventually prepare loan applications and disburse loans in the field. The digitalisation of financial education training modules will also allow for more efficient training processes. Finally, GRAINE hopes to develop a network of external agents to provide local service to clients.
This article was published in "Our technical assistance offer", accessible here