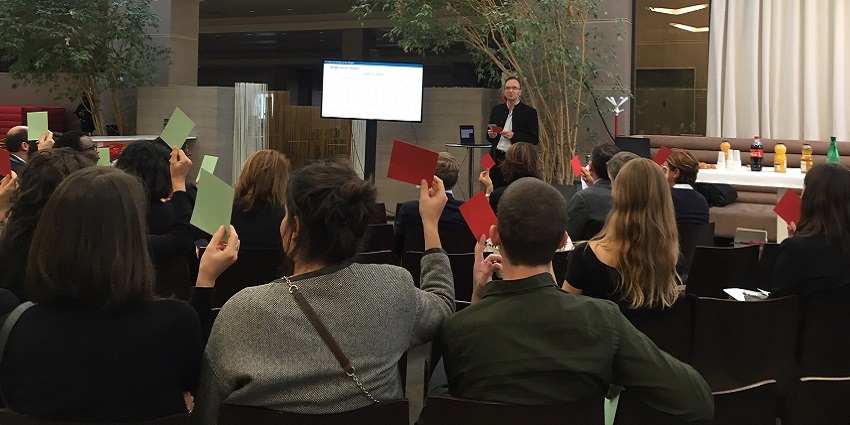 Launched by the Grameen Crédit Agricole Foundation and Crédit Agricole S.A., Solidarity Banker is a skills volunteering programme open to all Crédit Agricole Group employees in support of organisations financed by the Foundation. Since the start of the programme in June 2018, 12 missions have been launched. This is a great success and demonstrates the commitment of employees and the Group to support projects with a social impact.
To celebrate this first year of success, a meeting is being organised on 9 July at Crédit Agricole's Campus in Montrouge. Come and talk to the Foundation's team and the Solidarity Bankers who will support the Foundation's partners in Morocco and Haiti.
For more information, please contact carolina.herrera@credit-agricole-sa.fr
___________________________________________________________
Created in 2008, under the joint impetus of the directors of Crédit Agricole S.A. and Professor Yunus, winner of the 2006 Nobel Peace Prize and founder of the Grameen Bank, the Grameen Crédit Agricole SA Foundation is a multi-business operator that contributes to the fight against poverty through financial inclusion and entrepreneurship with a social impact. As an investor, lender, technical assistance coordinator and fund advisor, the Foundation supports microfinance institutions and social enterprises in nearly 40 countries.