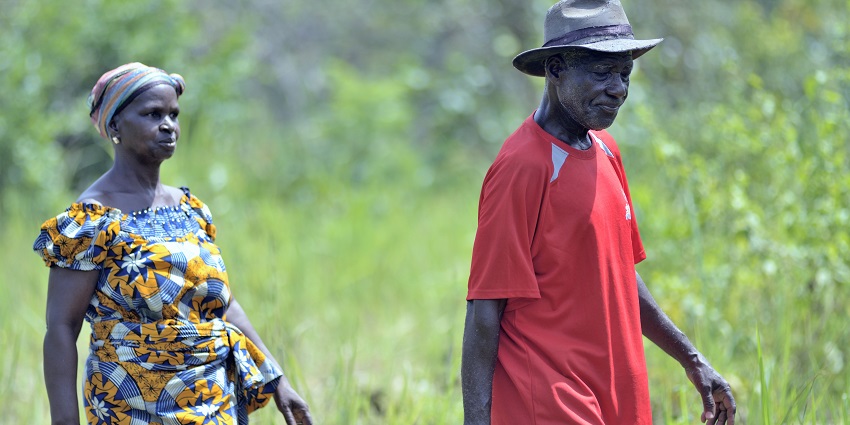 In partnership with CA Indosuez Wealth (Asset Management) and CACEIS Bank, Luxembourg Branch, the Grameen Crédit Agricole Foundation launched a social impact investment fund to enable the entities and regional banks of Crédit Agricole to invest in the financing of microfinance institutions in rural areas.
The Foundation strengthens its support for the institutions that intervene in emerging countries for the benefit of populations that have been traditionally excluded from the banking sector, and more specifically for the benefit of women, who constitute the most important customers of these institutions. The advantage is twofold: a positive profitability objective and an impact in terms of financing income-generating activities.
Two loans to microfinance institutions in Sub-Saharan Africa were granted using the funds raised. A quarterly monitoring report will be sent to investors. This fund will shortly be conferred the Luxflag label (promotion of the financing of sustainable and responsible investments).
The first operation of this type launched by the Crédit Agricole Group is a great success!
The regional banks and entities of Crédit Agricole SA have for the first time the opportunity of integrating a mechanism dedicated exclusively to investments in microfinance on an international scale, structured within the Crédit Agricole Group.
The first fund-raising drive, closed on 28 September 2018, confirmed the participation of 13 regional banks (Alsace-Vosges, Centre-est, Centre-France, Champagne-Bourgogne, Franche-Comté, Ille-et-Vilaine, Languedoc, Loire-Haute Loire, Martinique-Guyane, Normandie-Seine, Réunion, Savoie and Sud Rhône Alpes) plus Amundi for an amount close to €6 million.
The second fund-raising drive, closed on 31 December, confirmed the participation of two additional Regional Banks (Charente-Périgord et Provence Côte d'Azur) and Crédit Agricole Assurances for a total amount close to €8 million.
Grameen Crédit Agricole Foundation – 10 years of support for microfinance and social business
The Grameen Crédit Agricole Foundation was created in 2008 by Crédit Agricole and the Grameen Foundation of Professor Yunus, Nobel Prize laureate. The Foundation, which intervenes in 33 countries, nearly half of which are among the poorest in the world, is an operator committed to the fight against poverty and the promotion of social inclusion. It has granted more than €215 million in loans over a 10-year period. Alongside the Crédit Agricole Group, the Foundation is developing new instruments to increase its financing capacity and strengthen its impact.
The Foundation is proud to work alongside the entities of Crédit Agricole SA and the Group's regional banks to bolster its action in favour of financial inclusion and the financing of rural economies.
For more information:
pascal.webanck@credit-agricole-sa.fr
carolina.herrera@credit-agricole-sa.fr