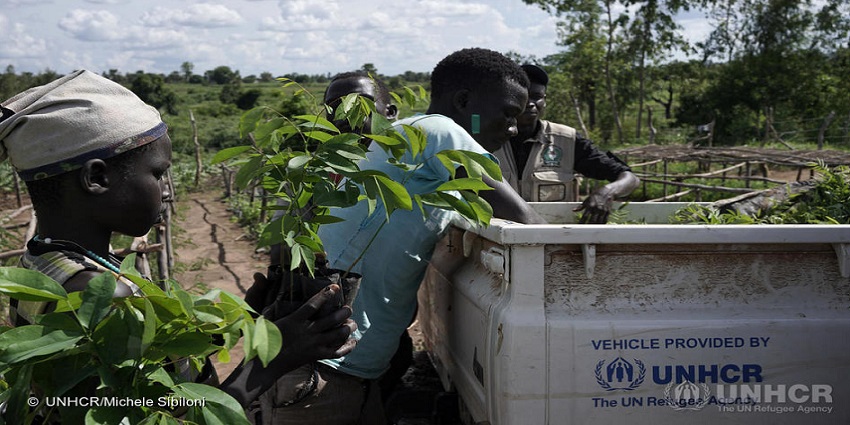 In November 2019, the Swedish International Development Cooperation Agency (Sida), the United Nations High Commissioner for Refugees (UNHCR) and the Grameen Crédit Agricole Foundation launched a three-year programme to promote access to financial and non-financial services for refugees and host communities in Uganda. This is a unique programme designed to inspire microfinance investors and microfinance institutions to extend their financial services to refugees.
Within this framework, the Grameen Crédit Agricole Foundation is in charge of managing technical assistance and support for microfinance institutions so that they develop a range of products and services tailored to refugee populations. The Foundation also grants loans to institutions to provide them with the necessary resources for loans to refugees and host communities.
UGAFODE: First funded institution
The first institution supported under this programme is UGAFODE Microfinance Limited. Thanks to a loan equivalent to € 540,000 and the technical support provided, UGAFODE has opened an agency in the Nakivale refugee camp, in the district of Isingiro, which will help strengthen the resilience and autonomy of refugees in the host communities.
For UGAFODE, this programme follows a successful pilot financial inclusion project for refugees in Kampala. Thanks to the support offered under the programme, and the loan from the Grameen Crédit Agricole Foundation, thousands of refugees will be able to access credit and money transfer services.
Refugees will also receive training in entrepreneurial management that will equip them with essential skills such as developing business plans, financial management, pricing and marketing.
Funding for other microfinance institutions is being analysed within this programme to support refugees and host communities. In total, nearly 100,000 Ugandan refugees and hosts are expected to be able to access financial services and training through the programme, 70% of them women. The project will support the creation and development of small businesses in sectors such as agriculture, crafts, catering and commerce.
For more information on the programme, click here.