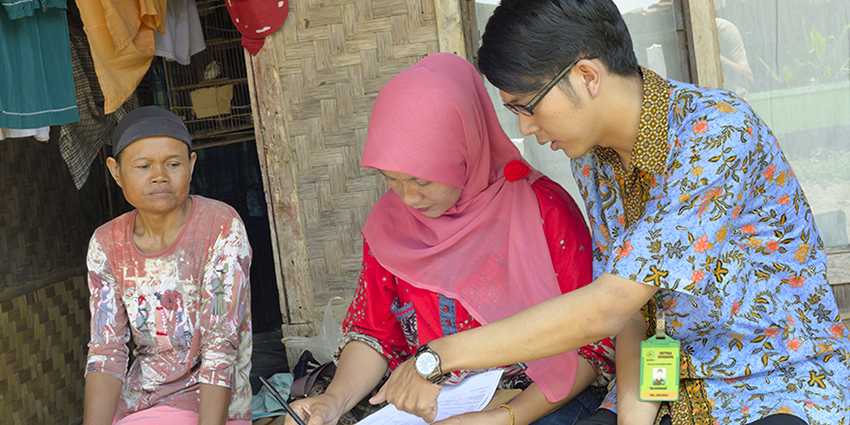 The Grameen Crédit Agricole Foundation has granted a new loan in local currency equivalent to € 2.1 million to the Indonesian microfinance institution Komida, over a three-year period. This loan is the fourth granted by the Foundation to Komida, a partner since 2011.
With this new investment, the Foundation's commitments to Komida as of end of December 2017 amount to € 3 million that is 68% of the commitments of the Foundation in Indonesia, where it currently has three partners. Komida is a microfinance institution that began offering microloans in 2005 to communities affected by the tsunami in Banda Aceh. The institution exclusively targets women following the Grameen Bank model.
___________________________________________________________
Created in 2008, under the joint impetus of the directors of Crédit Agricole S.A. and Professor Yunus, winner of the 2006 Nobel Peace Prize and founder of the Grameen Bank, the Grameen Crédit Agricole SA Foundation is a multi-business operator that contributes to the fight against poverty through financial inclusion and entrepreneurship with a social impact. As an investor, lender, technical assistance coordinator and fund advisor, the Foundation supports microfinance institutions and social enterprises in nearly 40 countries.