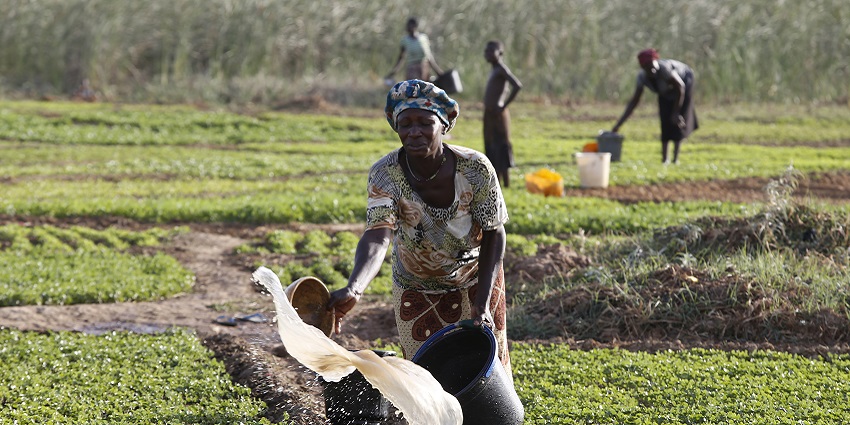 In 2018, the Foundation continued its investments in Sub-Saharan Africa in particular with two new investments in the Democratic Republic of Congo.
More specifically it provided financing with a loan equivalent to €716,000 to Baobab RDC, a new microfinance institution created in 2012 by Oxus and acquired by the Baobab Group (formerly Microcred) in 2017. The mission of Baobab RDC is to serve people who are excluded from the conventional financial system and to improve their living conditions by providing a varied range of simple and accessible products. The institution, which provides loans for groups as well as individuals, today has 7,847 clients, 50.7% of whom are women.
The Foundation has also financed VisionFund DRC for the first time, by granting a loan equivalent to €900,000. VisionFund DRC provides a wide selection of loans, savings and microinsurance programmes and other services. These financial products improve considerably the life of many people in rural areas of the country where access to credit is difficult. The institution has more than 16,800 clients at this time, 67% of whom are women, and 63.3% live in rural areas.
For more information on our partners, clickhere.
___________________________________________________________
Created in 2008, under the joint impetus of the directors of Crédit Agricole S.A. and Professor Yunus, winner of the 2006 Nobel Peace Prize and founder of the Grameen Bank, the Grameen Crédit Agricole SA Foundation is a multi-business operator that contributes to the fight against poverty through financial inclusion and entrepreneurship with a social impact. As an investor, lender, technical assistance coordinator and fund advisor, the Foundation supports microfinance institutions and social enterprises in nearly 40 countries.