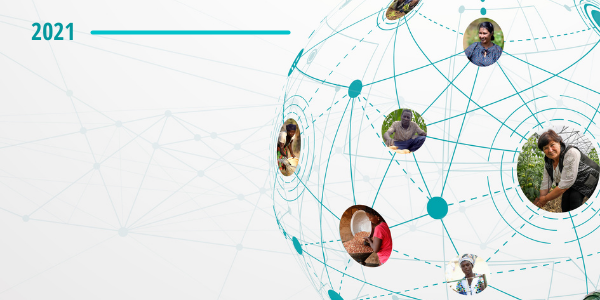 In order to share the experience accumulated since 2013, the Grameen Crédit Agricole Foundation publishes its report "Our technical assistance offer".
Technical assistance programmes serving our partners
In 2013, the Grameen Crédit Agricole Foundation made the strategic decision to launch a technical assistance programme coordination activity in order to strengthen its capacity of impact. Funded by the French Development Agency (AFD), the African Facility is the first assistance programme initiated by the Foundation. It aims to support small, high-potential microfinance institutions with a social commitment by coupling a line of financing with a technical assistance activity.
The Foundation now offers six major technical assistance programmes, in cooperation with major international organisations, to strengthen the network of microfinance institutions and impact businesses in Africa, the Middle East, Europe and Asia. This activity Technical assistance has thus become one of the Foundation's four lines of business, alongside investment, financing, and investment advisory.
Diversifying and structuring its technical assistance programmes
Since the launch of this activity, the Foundation has mobilised appropriate funding from institutional actors. It also follows clear procedures, based on international best practices and compliance with funders' criteria on procurement rules.
The breadth of its technical assistance is reflected in the variety of programmes the Foundation coordinate, both general and thematic. With eight years of experience, it now has a proven ability to strengthen its partners.
In addition to strengthening its partners in their operational consolidation, the Foundation also supports them in addressing the many challenges they face in constantly changing environments and markets. Technical assistance programs help develop strategies for inclusive green finance, digitalisation, financial inclusion of refugees, etc.
The Foundation also plays a role in promoting social impact banking practices. The Solidarity Bankers programme makes a major contribution to this within the Crédit Agricole Group.
Lessons learned and recommendations
In 2020, with the methodological help of Cerise, an independent organisation, the Foundation decided to conduct an in-depth evaluation of its technical assistance. It is now drawing lessons from this model through recommendations concerning the entire process: internatl procedures, intervention methods, involvement of beneficiary organisations, choice of the service provider, reporting, post-mission monitoring.
Through this document, the Foundation report on this work by sharing its experience with all those who contribute to the consolidation of the inclusive finance sector.