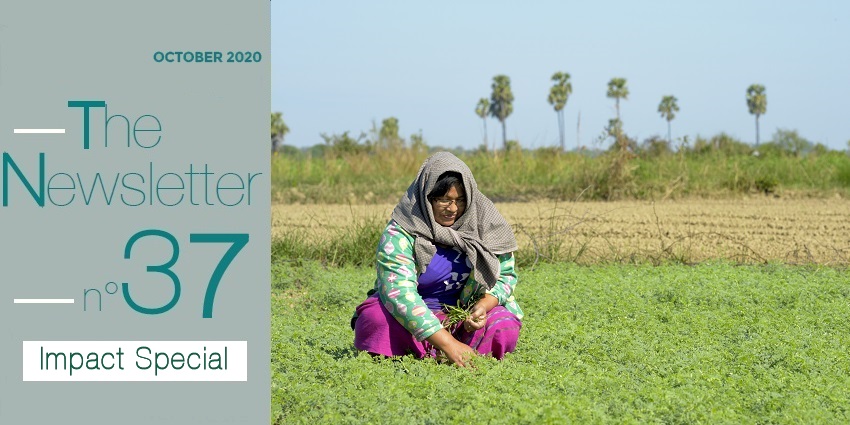 The Grameen Crédit Agricole Foundation publishes its Impact Special Newsletter which presents the evolution of the figures for the Foundation's direct and indirect impacts and an "Impact Focus" with the first results of the international coalition, initiated in May 2020 by the Foundation, to protect microfinance institutions and their clients in the context of the Covid-19 crisis. These results attest to real cooperation and coherence of action between the 30 signatory organisations of the pledge. Due to the prompt action taken, liquidity defaults have so far been avoided and technical assistance, coordinated and focused on essential actions, has made it possible to support institutions during all these period.
We also present the joint interview of the Directors of Crédit Agricole Normandie-Seine and Center-France, two Regional banks that have invested in the Inclusive Finance in Rural Areas Fund (FIR), the first microfinance fund of Crédit Agricole which reinforces the action and the Group's impact in favour of financial inclusion.
You will discover the key figures of Solidarity Bankers, the Crédit Agricole Group's voluntary skills programme implemented in favour of organisations funded by the Foundation, as well as a travel diary from a Solidarity Banker of Crédit Agricole SA who conducted a mission in Senegal for the benefit of SFA, a social enterprise supported by the Foundation.
Download the Newsletter # 37 Impact Special here.