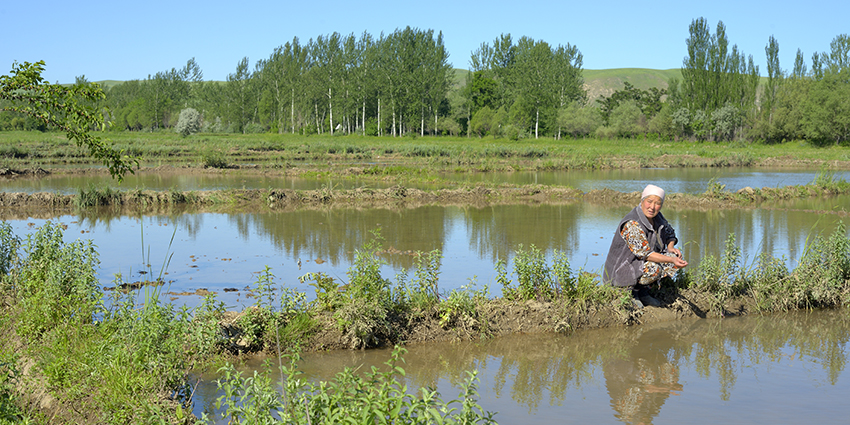 In the last quarter of 2020, the Grameen Crédit Agricole Foundation granted a new loan to the Salym microfinance institution in Kyrgyzstan. Created in 2007, Salym aims to support income-generating activities to improve the standard of living of disadvantages populations. The Foundation granted the institution a new loan of an amount in local currency equivalent to €1.3 million.
The institution, which currently has around 14,000 active clients, 57% of whom are women and 76% of whom live in rural areas, mainly supports people with limited incomes from rural areas or the urban fringes. Different products are offered to customers: home loans, consumer loans, agricultural loans and business loans.
With this loan, the Grameen Crédit Agricole Foundation has now 18 partners in the Europe / Central Asia area, which represents 28% of its outstanding loans. At the end of December 2020, the Foundation was working in 39 countries, with 85 partners, microfinance institutions and social impact businesses, and managed assets of €81.2 million.
___________________________________________________________
Created in 2008, under the joint leadership of Crédit Agricole SA and Professor Yunus, 2006 Nobel Peace Prize winner and founder of Grameen Bank, the Grameen Crédit Agricole Foundation is a cross-business actor which contributes to the fight against poverty through financial inclusion and social impact entrepreneurship. Investor, lender, technical assistance coordinator and Fund advisor, the Foundation supports microfinance institutions and social enterprises in 39 countries.
For more information on the organisations supported by the Foundation, click here.