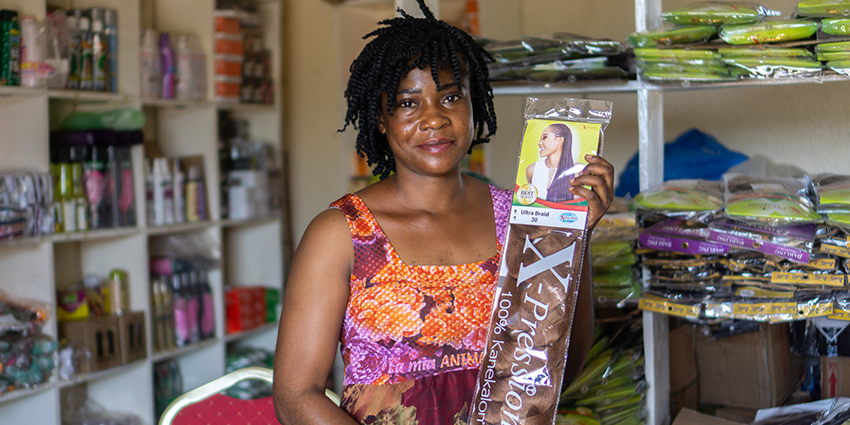 The objective of the SSNUP (Smallholder Safety Net Upscaling) programme is to increase the productivity and resilience of smallholder farmers, mainly in Asia, Africa and Latin America, through better risk management and the promotion of sustainable and face-smart agricultural practices in relation with climate. In addition to improving the food security and standard of living of ten million smallholder farming households, this programme will also contribute to the development of sustainable agricultural value chains.
Spread over ten years, the programme draws on the knowledge and expertise of multiple impact investment fund technical assistance schemes to reach as many smallholder farmers as possible.
It is within the framework of this programme, coordinated by ADA (Luxembourg) and financed by Swiss, Luxembourg and Liechtenstein cooperation, and for which the Foundation has been selected as one of the impact investors in charge of its implementation, that the Beninese microfinance institution RENACA will benefit from a technical assistance mission.
Created in 2005, the National Network of Self-Managed Village Savings and Credit Banks of Benin (RENACA-Benin), which has over 45,000 borrowers, 59% of whom are women, is a microfinance institution particularly committed to agricultural financing and inclusive green finance. The institution has already carried out a diagnosis of its actions in terms of agricultural and green financing, sensitized its staff and its governance on green finance and climate-smart agriculture and drawn up a list of activities excluded from financing as well as an environmental strategy.
Applying lessons learned from its previous experiences, RENACA now wishes to change scale and strengthen its autonomy in the field of non-financial services. As such, the general objective of the project which will be carried out within the framework of the SSNUP programme, will consist in strengthening the capacities of RENACA and creating teams of internal trainers to empower the institution in the creation and animation of training modules on various topics such as financial education for small producers, sustainable, profitable and environmentally friendly agricultural practices for small producers, or risk analysis and setting up an agricultural credit file.
This project will therefore make it possible to strengthen the non-financial offer of the MFI through dedicated training for small producers as well as the financial offer, through a better analysis of requests for agricultural credit which will thus respond in a targeted manner to financial needs of small producers. This project will also make it possible to improve the management of risks linked to agricultural credit thanks to the capacity building of its staff, but also to limit the risks linked to poor management of the farm by the producers.
For the Grameen Crédit Agricole Foundation, which has been working with RENACA since 2013, this project is at the heart of one of its strategic priorities, namely the strengthening of rural economies. This technical assistance mission will also reinforce the impact of the funding granted by the Foundation since the beginning of their cooperation.
For more information on the SSNUP programme, click here.