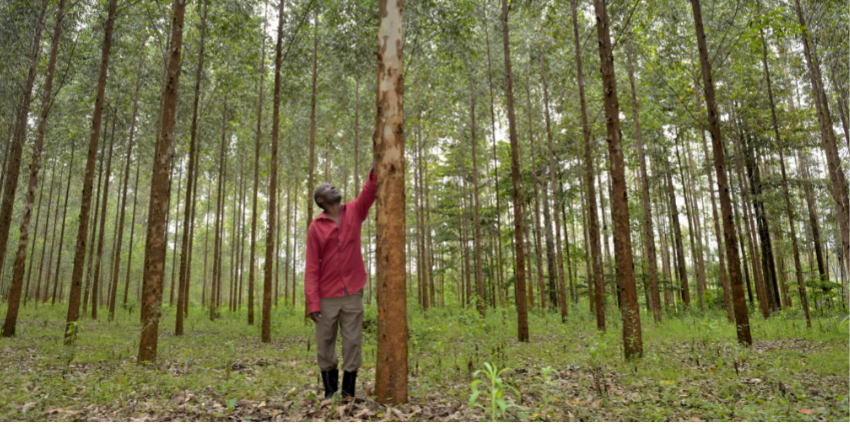 The Grameen Crédit Agricole Foundation is one of the 10 winners of the Global Environment Facility (GEF) Challenge Programme for Adaptation Innovation, a competition that provides seed funding for innovative initiatives designed to help vulnerable countries cope with the worsening climate crisis.
The GEF Challenge: Supporting innovations to cope with climate change
The GEF Challenge Programme for Adaptation Innovation catalyzes innovation and private sector action in support of vulnerable populations. Open to direct submission from technology and private sector innovators, this Challenge Programme supports models for scalable and bankable climate adaption solutions for adapting to the adverse impacts of climate change.
The GEF has announced 10 new winners, out of 418 submissions, of its Challenge Programme for Adaptation Innovation. Each winning concept will be eligible to receive grants from the GEF-hosted Special Climate Change Fund and Least Developed Countries Fund, which have provided, over the past 20 years, targeted financing for climate resilience projects in developing and low-income countries.
The Grameen Crédit Agricole Foundation's project

Little public and private financing exists today for climate change adaptation and biodiversity conservation, especially for the inclusive finance sector. One of the main reasons for this is that the sector lacks common framework and indicators to assess the opportunity of Financial Service Providers (FSPs) to develop and scale up this type of offer.
In coordination with five other institutes, including its partner YAPU Solutions, the Foundation aims to provide public and private actors with common intervention frameworks, indicators and specific products to help them coordinate their methodology, activities and propose a concrete offer. This will enable FSPs to receive financial, technical and technological support to accompany the adaptation to climate change and biodiversity conservation for their clients, especially the most vulnerable: small producers and rural communities.
The approach draws on existing and proven UNEP Microfinance for Ecosystems Based Adaptation (MEbA) project methodologies and the Green Index 3.0 of the Green Inclusive and Climate Smart Finance Action Group (GICSF AG). The scope is to support FSPs to monitor and improve the climate change resilience and biodiversity impacts of their institution and their clients. The present project builds on these preliminary experiences and it aims to roll-out this approach for the benefit of the full inclusive finance sector.
"Initially, the Foundation will set up a blended finance vehicle and pilot this triple assistance programme (financial, technical and technological) with four microfinance institutions. We then want to engage other actors to use this vehicle and the proposed tools. It's fully part of our strategy to support our partners to strengthen their adaptation to climate change in serving smallholders and rural communities." – Eric Campos, Managing Director, Grameen Crédit Agricole Foundation.