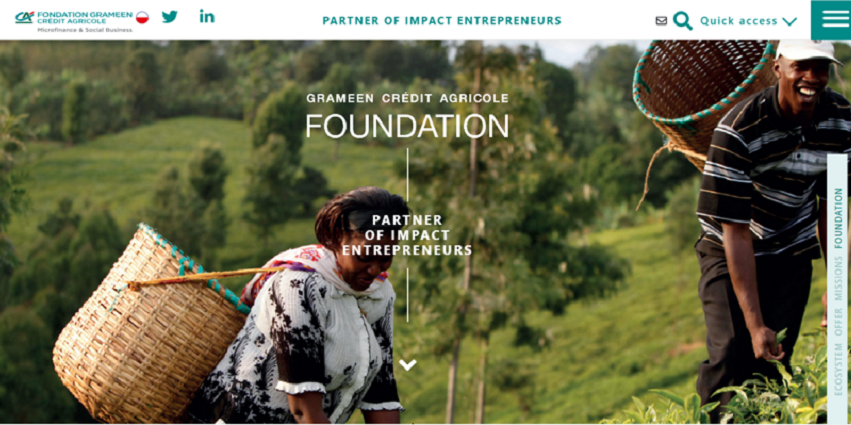 A new decade is dawning in 2020, and the Grameen Crédit Agricole Foundation is broaching it with enthusiasm and modernity. Created nearly 12 years ago, the Foundation now supports 85 microfinance institutions and social impact enterprises in emerging countries, particularly in Africa and Asia. In order to communicate better on its action and to enhance the value of joint actions and projects with its partners, the Foundation is publishing a brand new, more modern, dynamic and ergonomic website.
HEADINGS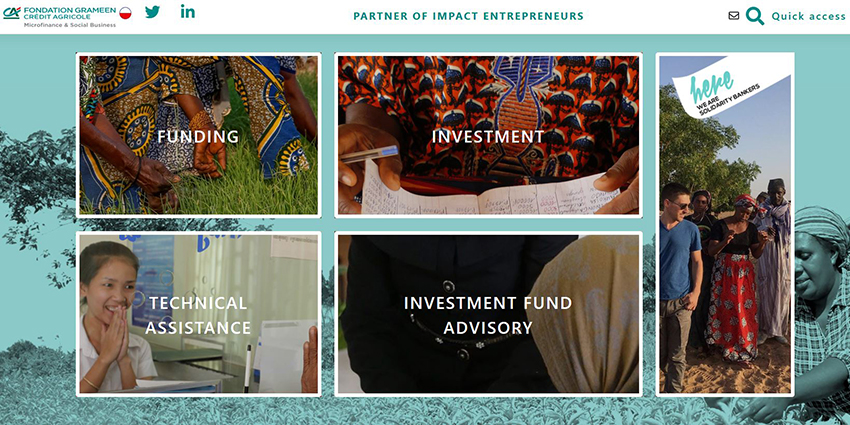 This new website will keep you informed of the Foundation's key figures, activities and news. A special section is dedicated to Banquiers solidaires [Solidarity Bankers], a skills volunteer programme open to all Crédit Agricole Group employees to support microfinance institutions and social enterprises financed by the Foundation.
QUICK ACCESS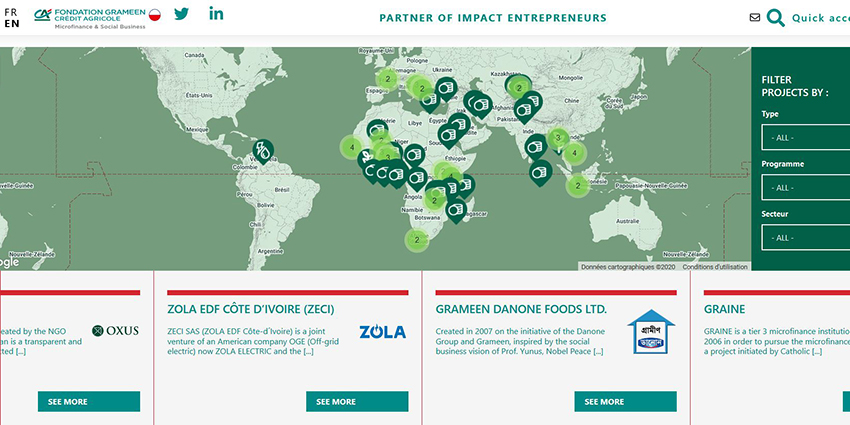 The "Quick Access" menu is used to access the projects developed with the Crédit Agricole Group as well as the platform of organizations supported by the Foundation. The platform maps out all the partners and devotes a file to each organization supported to highlight their action and impact. It was carried out with the financial support of CA Life Insurance Europe (CALIE), which chose the Foundation as the beneficiary project for its 20th anniversary.
This is website for all of you: directors, the Grameen network, Regional Banks and Crédit Agricole entities, donors, technical partners, supported organizations, etc. It is also a token of our appreciation.