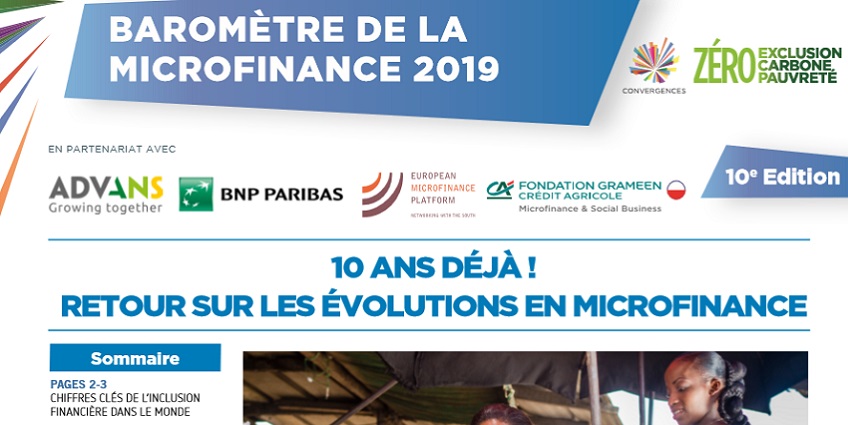 Since 2010, Convergences publishes each year a Microfinance Barometer which retraces the main trends of the sector at the international level while giving visibility to microfinance initiatives with strong social impact and by promoting good practices. This year, the Grameen Crédit Agricole Foundation is a partner of the Microfinance Barometer, the 10th edition of which will be launched during the Convergences World Forum which will take place on September 5 & 6 at the Palais Brongniart in Paris.
With the theme "What profitability for Microfinance", the 9th Microfinance Barometer presents the key figures of the sector and explores the subject of the profitability of the sector in its multiple facets. Should microfinance be profitable? If so, can it be, while remaining socially responsible? Can it stay true to its aspirations of helping nearly 2 billion people with no access to banking services out of poverty? How to combine social performance and financial profitability to best serve the beneficiaries?
From microfinance institutions to investors, the Barometer confronts different points of view and highlights the very strong interdependence between social performance and economic performance. Through case studies, expert analyzes and interviews between investors, this edition offers an inventory of the profitability of microfinance, and provides lessons on the double return – social and financial – of microfinance.
To download it : here