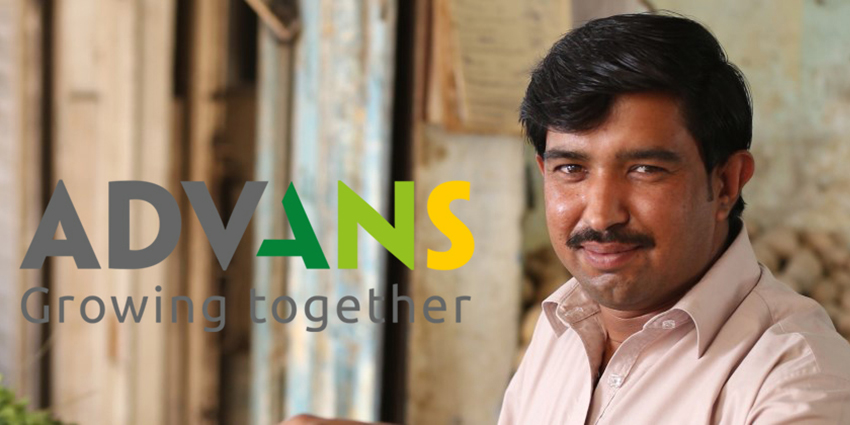 The Foundation, a microfinance sector expert
As an investor, funder and technical assistance coordinator, the Grameen Crédit Agricole Foundation has been supporting microfinance institutions (MFIs) and social business companies around the world for 10 years. With nearly € 65 million microfinance outstanding portfolio, it currently supports over 60 MFIs in around 30 countries.
Advans, a strategic partner for the Foundation
The Advans Group operates in nine countries: Cambodia, Cameroon, Ghana, Democratic Republic of Congo, Côte d'Ivoire, Pakistan, Nigeria, Tunisia and Myanmar, with over 800,000 clients. Advans' mission is to develop a microfinance institutions' network in developing countries, able to facilitate the access of small entrepreneurs in economic vulnerable situations and their families to financial services.
The loan granted by the Grameen Crédit Agricole Foundation to the Advans Group testifies to the excellent relations between the two institutions and is at the core of a true strategic relationship and a sharing of the same values. It will strengthen Advans activities, particularly in the Democratic Republic of Congo where the Group is committed to entrepreneurship in urban and rural areas of the country.
As part of the Foundation's medium-term plan, this funding aims to strengthen its presence alongside major players in the sector, most of whom are working in rural areas.
_____________________________________
Advans is a leading international microfinance group established in 2005. Its mission is to meet the financial services needs of small businesses and other economic agents who have inadequate, limited or no access to traditional financial services by offering them appropriate financial services in a sustainable and responsible manner.
For further information: //www.advansgroup.com
_____________________________________
Created in 2008, under the joint impetus of the directors of Crédit Agricole S.A. and Professor Yunus, winner of the 2006 Nobel Peace Prize and founder of the Grameen Bank, the Grameen Crédit Agricole SA Foundation is a multi-business operator that contributes to the fight against poverty through financial inclusion and entrepreneurship with a social impact. As an investor, lender, technical assistance coordinator and fund advisor, the Foundation supports microfinance institutions and social enterprises in nearly 40 countries.