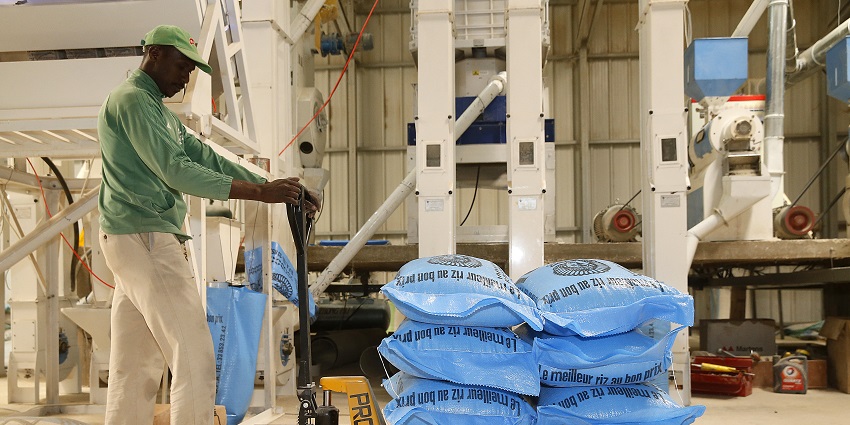 The Grameen Crédit Agricole Foundation has signed a new financing agreement with the Sénégalaise des Filières Alimentaires (SFA), a partner of the Foundation since 2013, in the form of an equity investment. With this new equity investment amounting to € 137,000, the Foundation consolidates its support to SFA, a social company that develops an inclusive value chain through the production and commercialisation of rice.
The SFA supports the production of quality rice by small farmers in the Senegal River Valley through long-term contract farming arrangements and by giving them access to financing and technical support. The paddy is transformed in white rice and is sold on the Senegalese market under the brand Terral. Thus, the SFA contributes to the goal of self-sufficiency in Senegal, which today depends on imports for over 75% of its rice.
___________________________________________________________
Created in 2008, under the joint impetus of the directors of Crédit Agricole S.A. and Professor Yunus, winner of the 2006 Nobel Peace Prize and founder of the Grameen Bank, the Grameen Crédit Agricole Foundation is a multi-business operator that contributes to the fight against poverty through financial inclusion and entrepreneurship with a social impact. As an investor, lender, technical assistance coordinator and fund advisor, the Foundation supports microfinance institutions and social enterprises in nearly 40 countries.