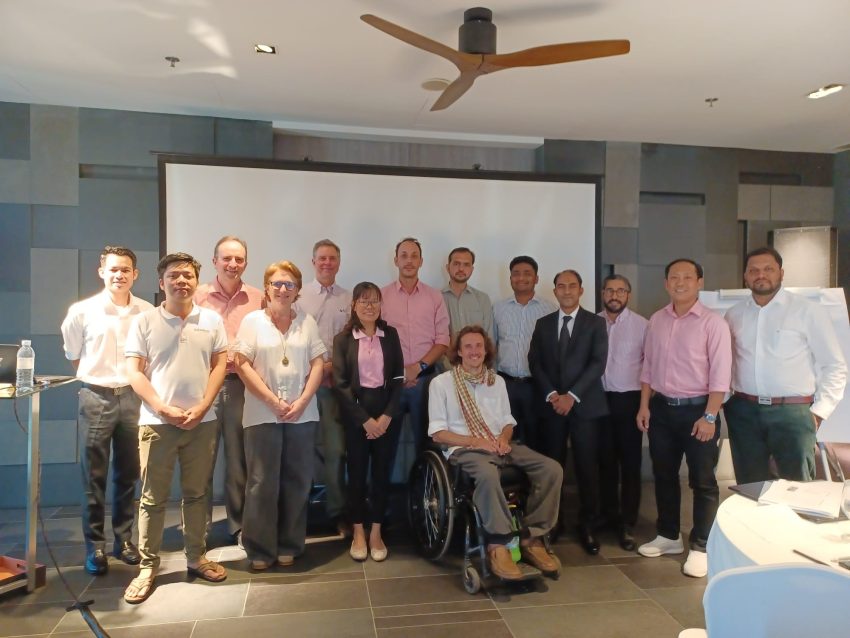 The International Labor Office (ILO), Proparco and the Grameen Crédit Agricole Foundation organized a training session on microinsurance in March 2023 in Phnom Penh, Cambodia. This training, intended for the Foundation's Asian partners, brought together representatives from Chamroeun (Cambodia), Annapurna and Pahal (India), and VisionFund (Myanmar). It is part of the technical assistance program coordinated by the Foundation, organized by the ILO and funded by Proparco.
The training, led by Mr. Craig Churchill, head of the ILO's Social Finance Enterprise Department, and assisted by Mr. Ali Tareque Parvez, lasted two days. The objective was to equip partner institutions with the tools to design a comprehensive strategy to improve the effectiveness and value of microinsurance and enhance its contribution to their business strategy. Participants shared their experiences with microinsurance and learned about the main principles of setting up a microinsurance program.
The beneficiary institutions appreciated the relevance and the adaptation of the training content to their needs. Several video testimonials from the partners are available online illustrating the positive feedback on this training.
This training is part of a larger technical assistance program offered by the Foundation. This program also includes the development of a customized technical plan, including product design, internal process adaptation, partnering with insurers, and product marketing.
The ultimate goal of this program is to develop microinsurance in rural areas and facilitate access to better risk management solutions for vulnerable people. By strengthening the microinsurance skills of its Asian partners, the Foundation is helping to improve insurance products and services for underserved communities in developing countries.
To learn more about the program, click here