By Hélène Sananikone, Fondation Grameen Crédit Agricole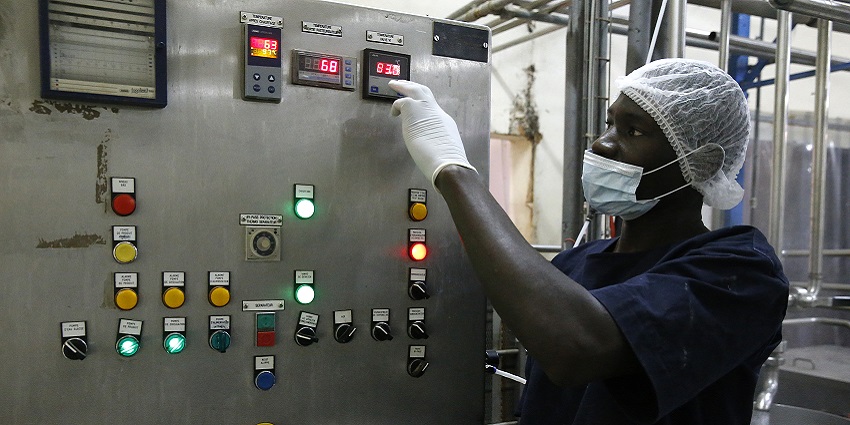 "Social" and "business" are two terms that have often been considered incompatible and for many continue to be so. Nevertheless, there are economic models which set structural objectives to reconcile social impact and economic development in one plan. In the beginning of the 2000s, professor Yunus laid the foundations of a model with these characteristics: social business. Like any conventional business, it aims to turn a financial profit, but must at the same time meet its social utility objective which is integrated into the core of its governance and operations.
Projecting a profitability profile when you are concerned about social impact is no easy matter, because this objective entails additional costs for the company. The break-even point necessarily takes longer to reach, as the capital requirement is often mechanically greater, but the equation is far from impossible.
More specifically, when executives are driven by a determined resolve to create positive externalities by creating value for their company, they find the means to generate social impact and to sustain their action. Increasingly in demand, this model that combines impact and profitability is establishing itself more and more as a model for the future. At the foundation, we see more and more companies that are seeking to serve low-income (Base of Pyramid, BoP) customers by relying on the volume effect but also by pooling the costs on an extensive range of products. In this case, the social objectives turns out to be a wealth creation lever. A case in point is the Laiterie du Berger, a Senegalese social business company in which the Grameen Crédit Agricole holds a shareholding stake.
The Laiterie du Berger: an entrepreneurial adventure
The Laiterie du Berger is the story of a Senegalese family and friends who believed that it was possible to structure a milk production sector in Senegal. At the outset, the project entailed proposing an economic model to Fulani stockbreeders to enable them to increase their income and thus to improve their standard of living, thanks to a model for the production, collection, and marketing of Senegalese milk.
When the project was developed, many thought it was impossible: using Senegalese fresh milk to make dairy products is like building an oasis in the desert: very expensive and not very competitive vis-à-vis competitors who use only milk powder imported directly from major producing nations.
Faced with these difficulties, the project initiators looked for industrial and financial partners for the long run to build a milk value chain together. The Laiterie du Berger thus developed a hybrid model by using milk produced locally together with milk powder to bring down the cost of industrial production. The company moreover developed an umbrella mark, "Dolima," that covers a range of products at an affordable price intended for populations with varied income level, all of which were nonetheless interested in consuming dairy products. The company recently reinforced its growth with the slogan "Good for me, good for my country" which enabled "Dolima" to become a national reference.
After 12 years of activity, the Laiterie du Berger provides a wide range of well segmented dairy products and has now reached the economic balance point. The factory is fully operational and new investments are planned to keep up with the demand for Dolima products.
Thanks to the tenacity of its founder and joint shareholders, the company has always been mindful of its social mission while having to wait for many years for its economic model to be put in place. It is by mastering the agricultural value chain "from farm to table," or "from farmer to consumer," that this project not only managed to see the day but also to break even – a process that took 10 years.
A future to be shared by and between Franche-Comté and Senegal
A second chapter will now open thanks to the entry of a new shareholder: Crédit Agricole Franche Comté. Following a "Solidarity Banker" mission in June 2018, the regional bank accepted to second an agricultural engineer for two years to KOSAM 2, a project that aspires to set up a milk sector. The territorial problems of the North of Senegal are actually similar to what Franche-Comté went through to create the Appellation d'Origine Contrôlée du Comté (AOC) [designation of origin] and the development of dairy farm milk. The aim is to sustain the income of stockbreeders by building their production capacity and making sure that the Laiterie du Berger has the necessary supplies to develop its specific range.
The story of the Laiterie du Berger shows us that although complex, the marriage between profitability and social impact is possible. At the Grameen Crédit Agricole Foundation, we are convinced and will continue, alongside our partners, to promote this vision of the future of the company and sustainable finance.